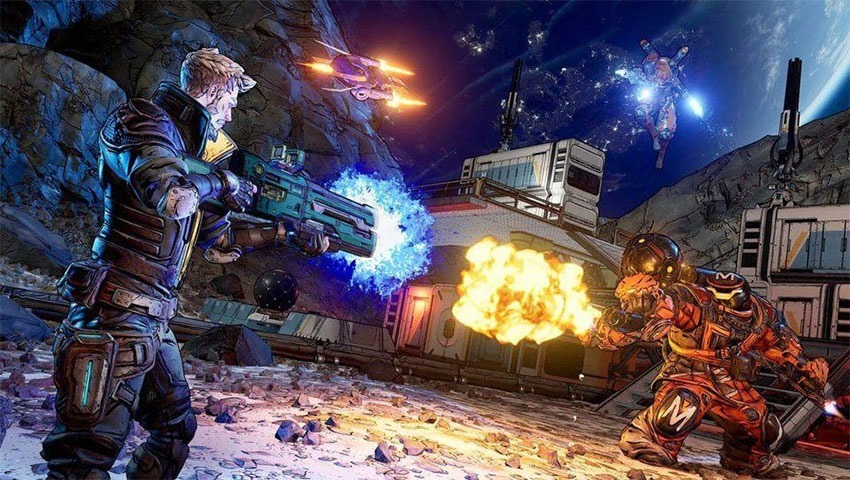 Borderlands 3 is out, and while the game has a myriad of problems including sometimes iffy performance on PC and consoles (don't even try playing split-screen yet), it's undeniably fun. There are great quality of life improvements, the gunplay is frankly phenomenal and the game has more already outdated memes and pop culture references stuffed into it than 9gag.
Unfortunately, it seems that there's another issue on PC that's reared its head, making the game a bit of a drag for PC players. According to reports, the game's cloud save system hasn't been working as intended, and as a result, its wiped out hours of progress for a few players.
Says one affected player, tweeting at Gearbox:
"I just lost 7 hours of work from Borderlands 3 because something went wrong with the cloud save that Epic has is there a way to revert it back so i don't lose all that time and all the gear i got?

When I stared the game it said that something went wrong with the cloud save. It then gave me the option to either download to my computer or update the cloud, and I chose to download to my computer. Doing so i wrote over old save files, is there a way to revert this?"
It's not an isolated event though, with Twitch streamer Elixa also having cloud save problems.
"Logged on today I was asked if I wanted to save on cloud or a physical device and I chose physical device, I logged in and was not at the same level I was last night. Is there a solution to this? Many are impacted."
IGN's Destin Legarie has also been affected.
Of course, 2K and Gearbox are aware of the issue, and according to them, the cloud save issue was fixed last night with a quick hotfix.
"We understand just how frustrating this situation is for those who have been affected, so we're working with our partners at Epic to monitor the situation and ensure the issue gets fully resolved," a 2K representative said. "We're listening closely to our community and players, and will continue to do all we can to ensure the best experience possible for everyone."
Still, if you are playing on PC, you might want to disable cloud saves for now. Meanwhile, the staunch anti Epic Games Store crowd among you can take this opportunity to cackle loudly, dishing out your "Hah!" and I told-you-sos.
Last Updated: September 17, 2019