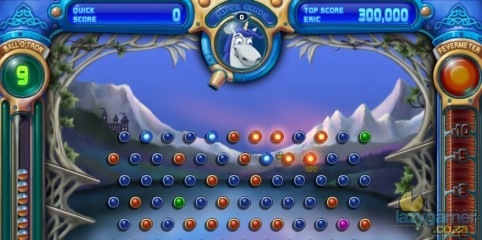 Two weeks ago we posted confirmation that Peggle would be arriving on the XBLA by mid-March and today Major Nelson has re-iterated this.
Peggle will be available from tomorrow the 11th of March for 800 points… This is yet another reason why I love the demo system on the consoles as I really am not sure I am happy to spend 800 points on Peggle again but I do want to see it on my big screen… and that may convince me to part with my cash.
Alongside Peggle we also see the arrival of Crystal Defenders (800 points) which is a Tower defense game using the Final Fantasty Tactics Races.. that is if the commenter on Major Nelson is to be believed as I have never heard of it before.
And the complete the trifecta we have a new level for The Maw entitled River Redirect which will set you back 160 points… 60 more than originally anticipated.
Source: MajorNelson
Last Updated: March 10, 2009