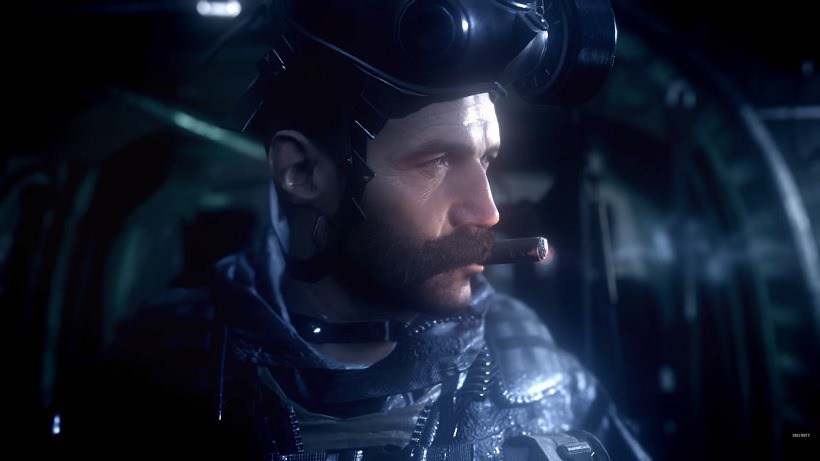 We've told you about Call of Duty: Infinite Warfare. We've looked at the reveal trailer, and we told you about needing to buy Infinite Warfare in order to get your hands on Modern Warfare. So far, the guys weren't too critical of either – the trailer looked pretty cool (even if it sort of looks like Halo) and it makes good business sense not to sell Infinite Warfare and Modern Warfare separately. Well, the internet is far less reasonable.
Spotted over on Reddit, it appears that there's a campaign to down vote the reveal trailer. At the time of writing, there are almost 8 million views and over 300k dislikes compared to 178k likes.

Looking at the comments, the frustration seems to be based on two things. People aren't happy with the direction of the franchise going so far into the future, hoping instead for a return to WWI or WWII. They also feel that charging more for Modern Warfare and not giving fans an option to buy it separately is price gouging. It certainly will be expensive – $80/R1 200 before you even pick up the season pass? Fans will have to spend quite a bit more money than usual this year.
I understand the criticism, but I'm more interested in the impact this might have. Will people simply down vote the trailer and then still go out and spend their hard earned money? As much as Activision might worry about the dislikes on their trailer and get some PR people to try to do extra work promoting the game, as long as Call of Duty sells as consistently as always, there really isn't any reason for them to change what they're planning on doing.
Is this just like hashtag activism – something easy people can do to feel like they're making a difference? Or will this actually influence Activision before people even have the chance to vote with their wallets?
Last Updated: May 5, 2016