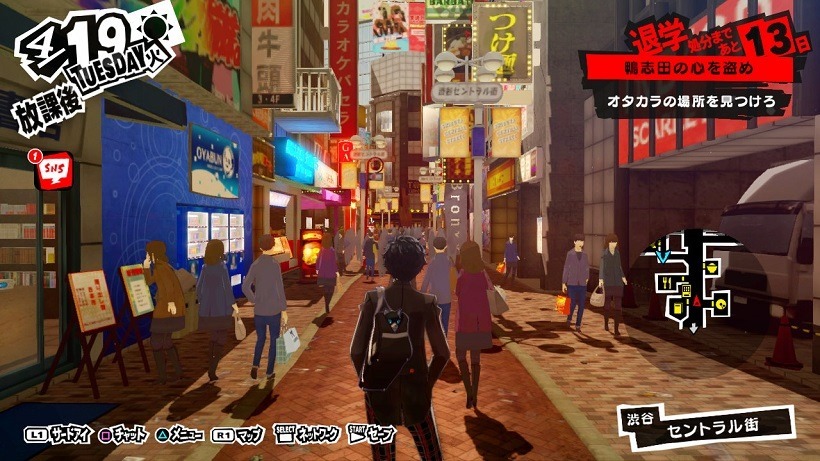 If you thought you've been waiting an inordinate amount of time to finally get your hands on Persona 5, today is just going to depress you even more. ATLUS may have released Persona 5 in Japan two months ago already, but they're taking extra time to make sure the western localised versions of their RPG are in tip-top shape before launch. That means the previous February 14th date is no longer possible, with the murder investigation being pushed back to April 4th.
The delay has everything to do with ATLUS' attention to localisation, with the developer stating in a press release that they were forced to rework their entire VO approach in order to hit the high bar they set for themselves. That mean recording lines over again and brining actors back into studio, which has just pushed the game out of its expected window.
"The Japanese release of Persona 5 smashed all our expectations, and as a company, we decided that we owed our fans the very best effort to make Persona 5 our gold standard in localization. Practically, this means redoubling our QA and localization efforts, even returning to the studio to record previously unvoiced lines."

"We don't want to rush this game," the statement adds. "And in this case, it meant we needed to move the release back for the last time."
The delay was revealed as part of a livestream for the game, which featured a whole two hours of new English gameplay footage. ATLUS also revealed that as part of the delay, Persona 5 would ship with two VO modes for players. There's the full English voice-over along with the entire Japanese version, which will be localised with subtitles. It'll be included free and made available as a download when the game launches.
Watch live video from on www.twitch.tv
As a consolation, Atlus has released a new Persona 5 PS4 theme for free on the North American Store for the next 24 hours. European regions can expect it on November 24th. So that's something to take away the string of heartbreak.
Last Updated: November 17, 2016