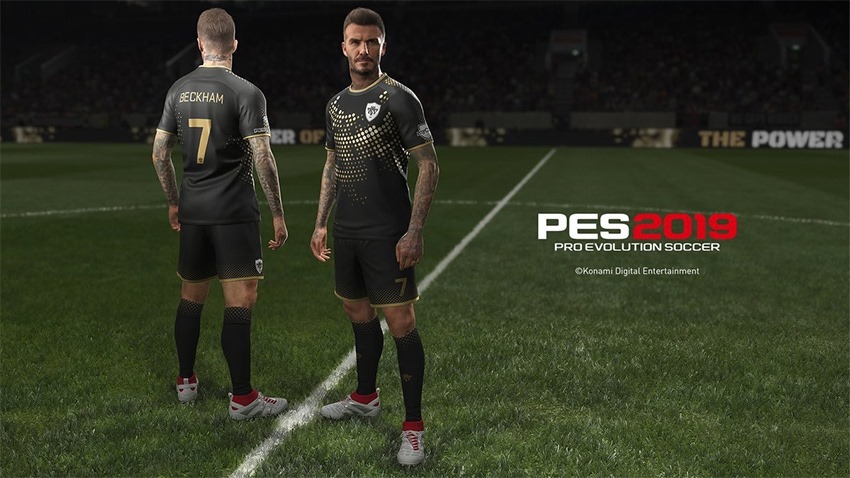 It's almost time for the battle of the football sims, and this year Pro Evolution soccer is a bit of a tougher sell. Having lost the UEFA Champions League Licence to EA and its FIFA series, Konami has been trying to add more licencing where it can. The problem is that it's mostly smaller, regional leagues that the masses don't care about.
Thankfully, PES still has an ace in that it's quite possibly the better game to play, even if it doesn't have all of those recognisable licenses. When it's out, this year's PEs will include these new features.
• MAGIC MOMENTS – Player individuality has been taken to the next level with 11 new skill traits. Score great goals with improved shooting motion & animation, and see stamina have an impact with Visible Fatigue
• NEW MYCLUB – Every element has been redone, from how you sign players, to special versions of players released throughout the year
• THE BEAUTIFUL GAME – Experience photo-realism with stunning animation flow, supporting 4K HDR
• ML REAL SEASON – Experience life as a real manager with 3 significant changes: ICC pre-season, in-depth transfer system and new league licenses
And now, you can try it out for yourself. There's a demo for the game available on PS4, Xbox One, and PC ahead of its release on August 30.
Here's what's in it:
Exhibition Match — lets you play a single game
Quick Match — lets you play online
Co-Op — Lets you play 3-on-3 with friends or AI
Two stadiums: FC Barcelon's Camp Nou and FC Schalke 04's Veltins arena
12 teams

Liverpool FC
FC Barcelona
Schalke 04
Internazionale
Inter Milan
Monaco
Sao Paulo
Flamengo
Palmeiras
Colo-Colo
Argentina
France
You can grab the demo on PlayStation 4, Xbox One or PC via Steam.
Last Updated: August 10, 2018