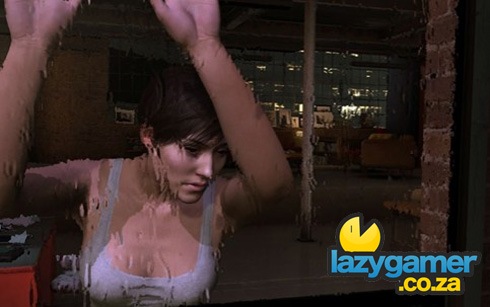 Peter Molyneux has been known to mouth off about the technical and artistic advancements in his own game, normally before they're released and then apologising about them not living up to his promises after they're available.
Turns out he's equally capable of heaping glowing praise on other people's games – and he did just that quite lavishly with Quantic Dreams' Heavy Rain.
Speaking with writer Frank Rose at SXSW, Molyneux called the game "absolutely brilliant."
"I recommend anyone who wants to start to see the first glimpses of the future of video games to go out and buy it," Molyneux said.

"But there's no question in my mind that games like Heavy Rain — games that have a new fidelity in the way that they present their experiences; obviously made with cinematography and motion capture in mind — can really show the way forward to a new form of entertainment, which is evolving the story and choices and consequences," he added.

Molyneux then verified that he's a bit of a pansy, saying :

"But, personally, I could not bring myself to play more than 90 minutes, because the world that was there was so dark and so emotionally involving I felt emotionally beaten up," Molyneux explained.
His initial sentiment is one shared by my girlfriend, who rather eloquently called Heavy Rain 'The best f*cking game ever." It features a depressed insomniac and her boobs, so I might be inclined to agree.
I've said before that I hope that Molyneux draws inspiration from Heavy Rain for his Natal-based Milo and Kate – and it looks like that may actually be the case.
Source : Joystiq
Last Updated: March 17, 2010