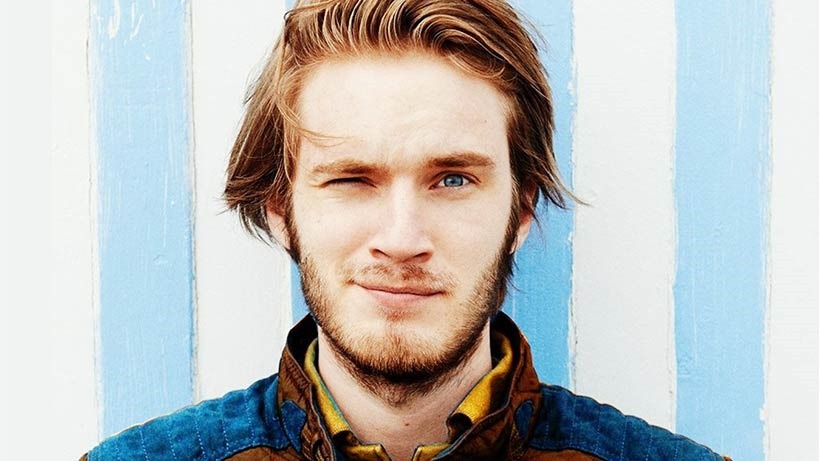 Say what you like about Felix Kjellberg, the foppish blond guy who's made a career out of screaming at videogames. His videos may be juvenile, and he's certainly what old folk like me would consider to be incredibly annoying – but he's certainly not stupid. He's leveraged his particular skillset and roguish charm to increase his popularity, along with his considerable wealth.
And he's set to make even more. Partnering with Disney-owned Maker Studios, Kjellberg and some a handful of other YouTube stars will bring a wealth of new original content to YouTube, Facebook, and "other platforms."
"I started as a gaming and digital-content fan long before making this a profession," PewDewPie said in a statement. "The idea of Revelmode was built from my own experiences and will aim to bring together an Avengers-like talent squad to work and grow a business together."
Called Revelmode, the new network Revelmode will diversify – bringing videos that range from traditional gaming videos to pop culture stuff, videos about apparel and more.
"[Revelmode will create] one-off videos to original series to gamey games to animations, music, clothes, charity drives, and more–really anything that's awesome in the eyes of the fans," he explained.
Kjellberg and Maker Studios will select the talent that shows up on the network. It's set to include the likes of CutiePieMarzia,CinnamonToastKen, EmmaBlackery, JackSepticEye, Kwebbelkop, Markiplier, Dodger, and Jelly. I'm only pretending to know who any of these people are.
"We're thrilled to be doubling down with Felix," said Courtney Holt, executive VP and head of Maker Studios. "He is an amazing talent, a great partner and the pulse of millennial pop culture. We firmly believe in his vision for Revelmode and his chosen creators–we can't wait to see the possibilities ahead."
Last Updated: January 14, 2016