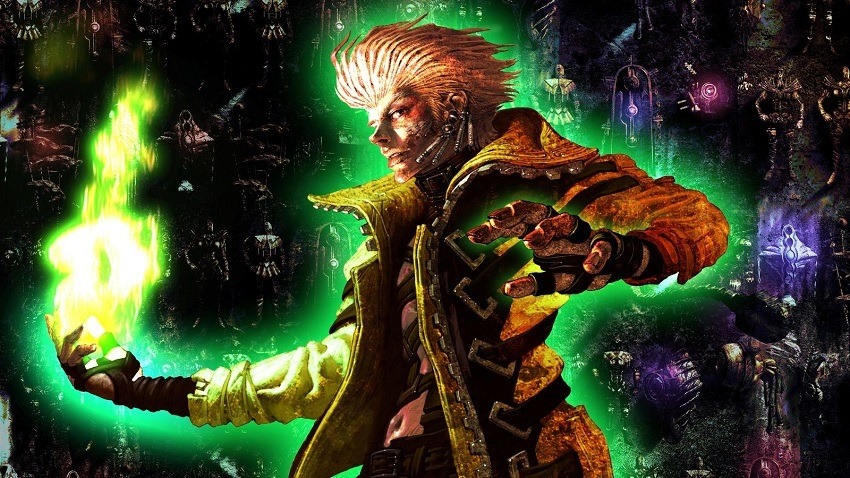 Phantom Dust is one of those obscure games of console generations past that managed to land a strong cult following. The name resurfaced a few years ago when Microsoft announced plans for a reboot. One that would eventually be cancelled, instead making way for a remaster of the original that stayed hidden for far too long. That remaster is here though, and Microsoft are keeping their word on launching it before E3. In fact, Phantom Dust Remastered is out today, and it's absolutely free.
Launching later today on Windows 10 and Xbox One, Phantom Dust Remastered will seek to get a new audience interested in the franchise by not offering any reason to not give it a shot. The game launches with improved visuals and enhanced Xbox Live support for the strategy/action game hybrid, which still stands as a pretty unique gaming experience even by today's standards. Microsoft's Aaron Greenberg revealed the news on Twitter yesterday.
Excited to announce a fan favorite Phantom Dust will re-release exclusively tomorrow for free on @Xbox One & @Windows 10! pic.twitter.com/q8lmn4yeIh

— Aaron Greenberg (@aarongreenberg) 15 May 2017
The success of this remaster could very well convince Microsoft to one day return to a reboot of sorts, after the project was cancelled in February of 2015. The studio behind the project was also forced to shut down, after Microsoft lacked faith in their progress. Releasing the remaster now puts it well ahead of the monster that is E3, allowing the game to breathe a little before the conversation shifts. It's also just a nice surprise for fans who have been waiting for this for a while now.
I've personally never played Phantom Dust, so I'm excited to dive in head first and see just why Microsoft were keen on the idea of bringing it back.
Last Updated: May 16, 2017