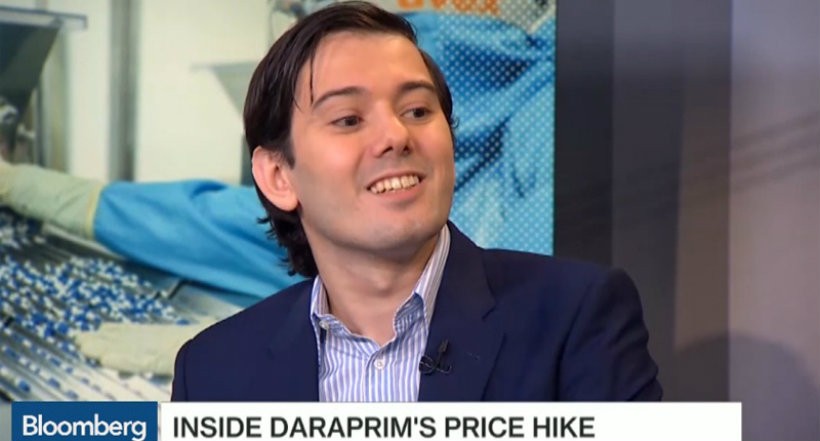 Perhaps you know about Martin Shkreli, the CEO of Turing Pharmaceuticals. His awful price gouging story has gone viral in the past day or so, with most people shaking their heads at his abysmal behaviour. However, now it turns out that he also owns an eSports team, and we might see some fallout as a result.
In case you aren't aware of what his company did, Turing Pharmaceuticals bought a 62-year-old drug called Daraprim in August, immediately raising the price of one pill from $13.50 to $750. Obviously, many patients won't be able to afford treatment. The drug is a treatment for toxoplasmosis, and infection caused by a parasite. It comes from eating under-cooked meat or drinking contaminated water and affects primarily those with weakened immune systems, like cancer and AIDS patients. Speaking to CBS News, Shkreli claimed the 5 000% price hike was "Not excessive at all".
eSports Observer highlights Shkreli's entrance into the eSports industry:
When Martin Shkreli, an outspoken and highly controversial personality in the healthcare sector, entered the esports industry via League of Legends this year, the community reacted warily. After some miscarried approaches—a $1.2 million offer to buy Enemy Esports was rejected and the team founded on his own failed to qualify—the former hedge fund manager and pharmaceutical entrepreneur Shkreli finally merged his team with pro-gaming organization Imagine. Team Imagine managed to advance into the semifinals of the NACS Summer Playoffs, were they lost to eventual tournament winner Renegades, but secured a spot in the 2016 LCS Promotion Tournament.
The article goes on to point out that his questionable conduct in general business practices might carry over into his eSports behavior; if he can hope to make huge profits by exploiting sick people, how will he treat players who already suffer from job insecurity and lack of clear employment policies?
However, there might actually be some way for him to be forced to face some consequences. The official rules of the League of Legends Championship Series have a whole section (10.2) which deals with unprofessional behavior. Most of this is about harassment, criminal activity, bribery and other eSports concerns. In amongst the clauses, there is a "Moral Turpitude" clause. This is commonly seen in professional sports of all kinds, where players are held to a higher standard of behavior because they are seen as role models – sports teams need this clause to fire players or coaches who are revealed to have engaged in some sort of scandalous activity that might not lead to criminal charges. In this way, they can distance themselves from cheaters, spousal abusers or addicts if they see fit. The wording of the clause is incredibly vague:
A Team Member may not engage in any activity which is deemed by the LCS to be immoral, disgraceful, or contrary to conventional standards of proper ethical behavior.
"Conventional standards of proper ethical behaviour"? Are there even conventional standards on this? Still, I think we can all agree that Turing Pharmaceuticals' price gouging is morally reprehensible, and Shkreli's defense of it makes him just as abhorrent. However, will Riot actually use this rule to ban Shkreli's team from the LCS? Could we see actions taken outside of eSports leading to an eSports ban? It certainly is a tough decision for the Chinese company to make, and would set a specific precedent. However, if eSports is to be taken seriously, this might be a compelling step to take.
Following all the public shaming, Shkreli has now announced that they will lower the drug price to a more affordable level. This is obviously good news, but I'm still curious about the eSports precedent and if Riot and the LCS will want to be associated with companies and team owners who might not follow ethical standards outside of the eSports arena.
Like esports?
Check out esports central
Last Updated: September 23, 2015