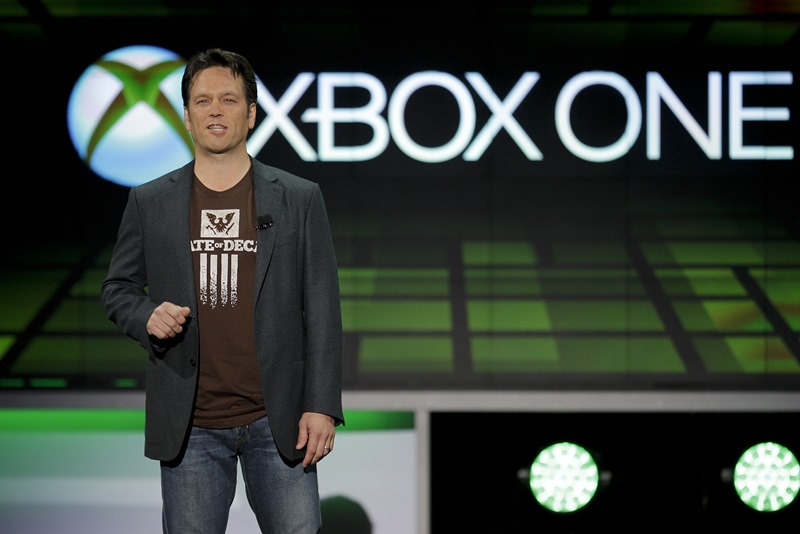 Look folks, there's a pecking order in life, a video game food chain. At the very top, are video game executives. The men and women who make dreams come true, provided that you've purchased a season pass. Below them, or further back on the hype train in the carriages where the less privileged dwell, are you lot, the fans. And right at the back in scum class, are the video game journalists.
Who incidentally know that YouTuber flesh tastes best as they scramble for scoops and headlines. And then there's Phil Spencer. The big boss of Xbox and gaming for Microsoft, minus the eye patch or bionic arm, Spencer is the face of that company every year at E3. And a helluva lot better to look at than Don Mattrick's practiced smile when he tried to convince you that TV was the future of gaming.
You see, Spencer is one of us. He may be in a board-room, but he also wears T-shirts. Beautiful, colourful T-shirts with game logos hidden on them that are cunningly camouflaged as corporate clothing by slipping an executive jacket shell over that neatly-ironed cotton. One of us guys. One of us. As the kind of person who is exclusively dressed by the gaming industry, as evidenced by this ratty Witcher 2 T-shirt I'm wearing that has more holes than the plot of Iron Man 3, I identify with the Xboss.
Minus the fact that I'm half his height, my teeth are 50 shades of yellow and I wear a wig after losing all my hair when I was ten. Here's a look at Phil Spencer's five best E3 T-shirts.
State of Decay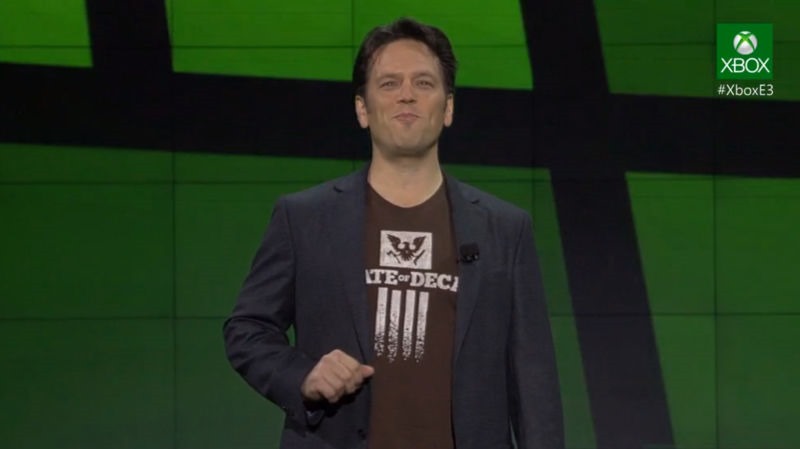 Spencer's T-shirt game was strong when he first took to the stage in 2013, sporting a trendy brown T-shirt for the upcoming zombie-killer State of Decay. Hmm, white stripes, and an eye-catching logo helped set a trend as Spencer changed tops several times that night.
Limbo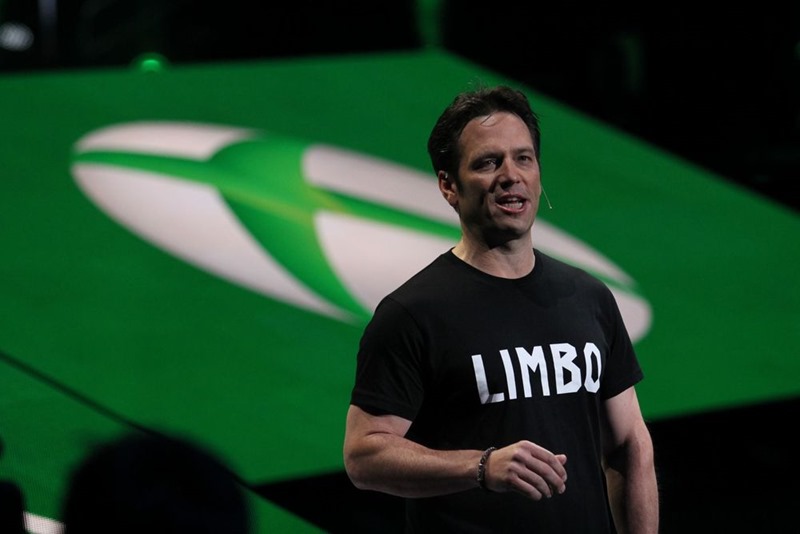 Back in black, and there ain't nothing wrong with that. Spencer's simple endorsement of the cult classic game where you guide a small child through numerous traps and nightmare fuel monsters that end up horribly maiming the toddler, is on point here.
Rare Replay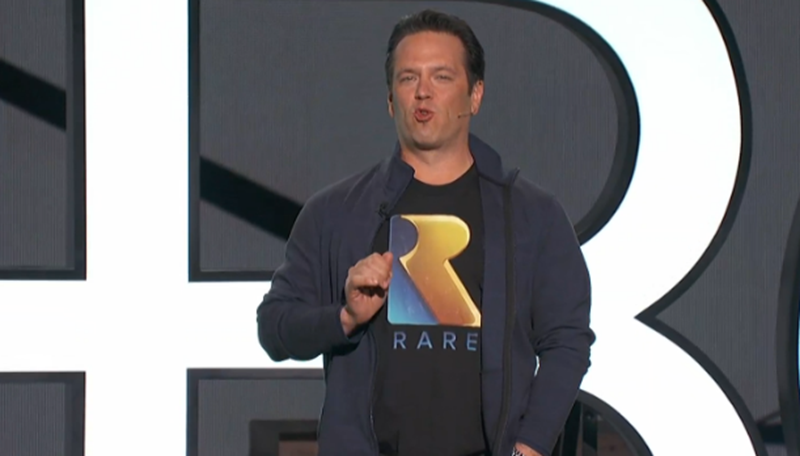 Well this was one T-shirt that was quite rare to see. Another simple dose of graphic design, as Spencer hyped the release of Rare Replay with the biggest R seen since…Crap, I don't know. This non-joke ran away from me.
MOVING ON!
Battletoads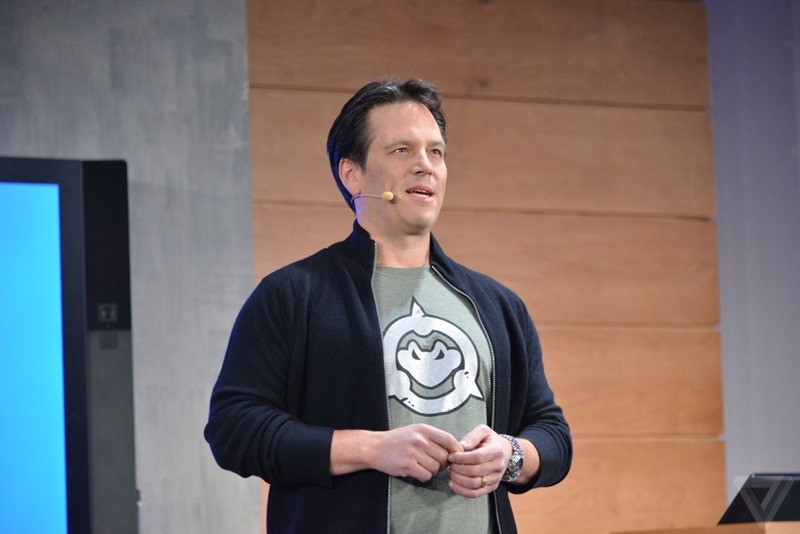 True story: Everytime I see any mention of Battletoads, I want to punch the source material as my PTSD flares up along with memories of that damn Wind Tunnel stage in Battletoads that was designed by the devil himself. And then I see Spencer's Battletoads T-shirt and all is forgiven. Also, yes I know this T-shirt was worn at a Microsoft's Windows 10 event last year and I don;t care because E3 isn;t big enough to contain Spencer's T-shirt game.
This weird Halo Xbox One shirt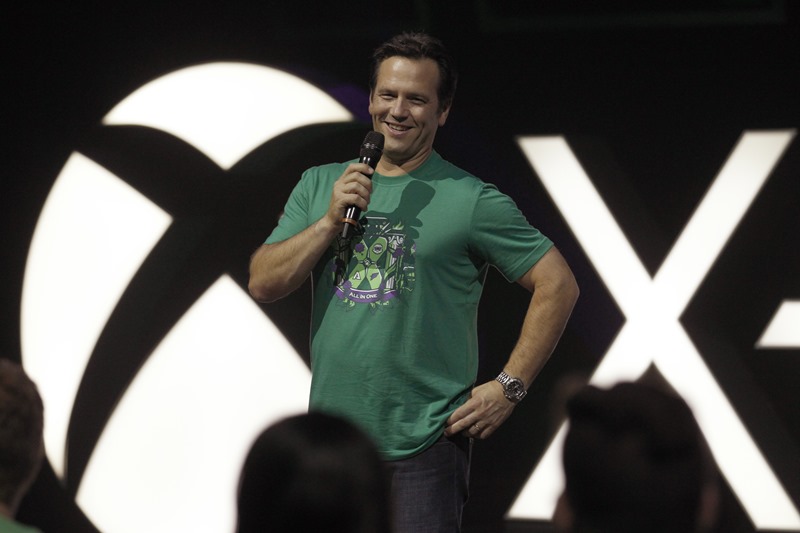 I quite like it. Green is a nice colour.Plus it has Halo on there, so big win.  Also yes, this is from Gamescom 2015. As if any one massive gaming convention is enough to hold back the glory of Phil Spencer's wardrobe.
That's it for the Spencer T-Shirt report for this year. Will the Xboss continue tradition and hit the stage with multiple graphic prints once again? I certainly hope so. This Phil Spencer cosplay of mine needs new material that I can work with.
Last Updated: June 10, 2016