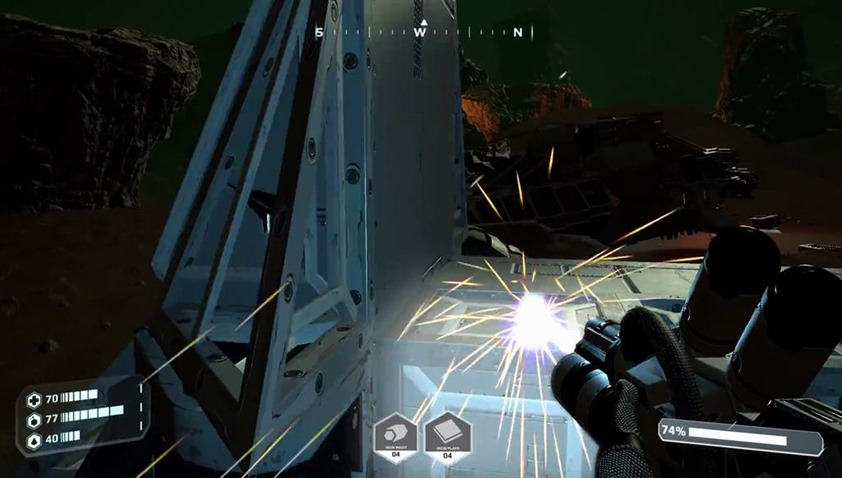 Space, the final frontier. A vast teaming cosmos filled with equal parts majesty and danger…and pretty much the last thing on your list as you find yourself stranded and thoroughly buggered on a strange and alien new world. You're a Nomad soul minus the catchy David Bowie beats, a stranger in a world that has never seen your kind before.
That's kind of exhilarating.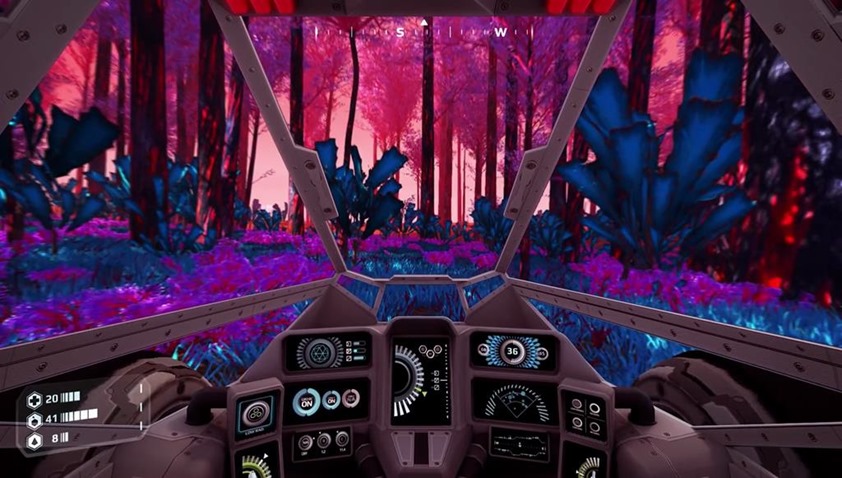 Planet Nomads feels like your typical survival sandbox upon starting up. You're all alone, everything wants to murder you and resources are scant. It very much is what you'd expect from the genre at this point, a playbox where you're free to do whatever you want to within the limits of the software installed. A survival sandbox wrapped in science fiction clothing.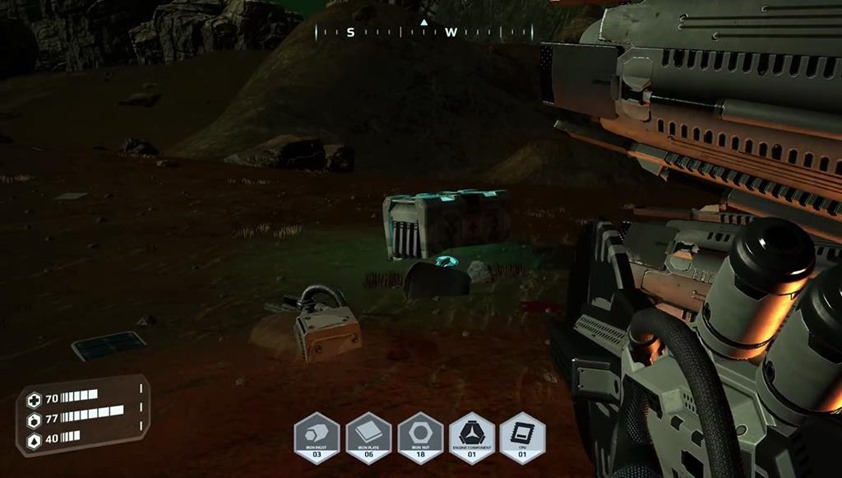 That's maybe not such a bad thing at all. If there's one thing that I think a lot of games in the genre forget, it's that it seldom gives players a chance to reflect on their accomplishments, to admire the world around them. Planet Nomads appears to have a slower pace with regards to the formula, a more scenic approach that reinforces the Nomad's sky appeal.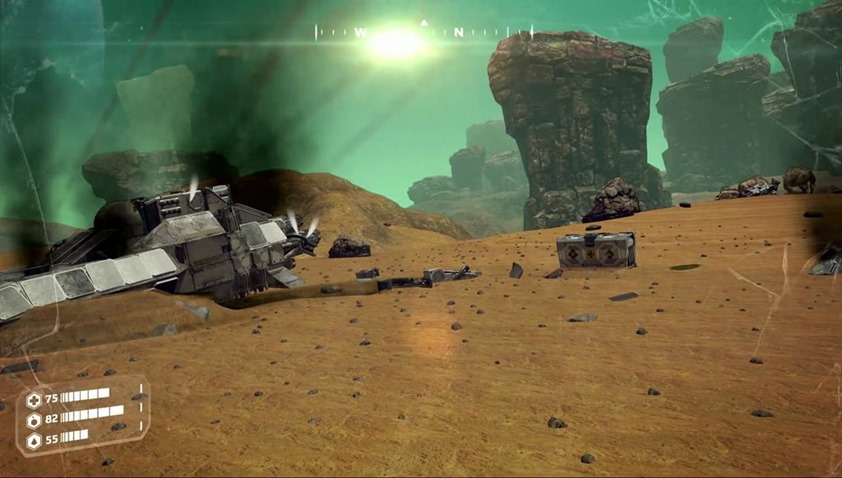 If you've played one survival sim you've played most of them, but sweet Isamov is Planet Nomads on a prettier scale than anything else you'll find on the market right now. A JXB-600 multi-tool sorts out your basic needs, whereas the blueprints available scales down on the resources needed to be built. I'm busy with the Early Access version right now, and it's somewhat nice to know that you can do more with less. It's like I landed on a Minecraft planet, the way blocks can be snapped together to create…stuff.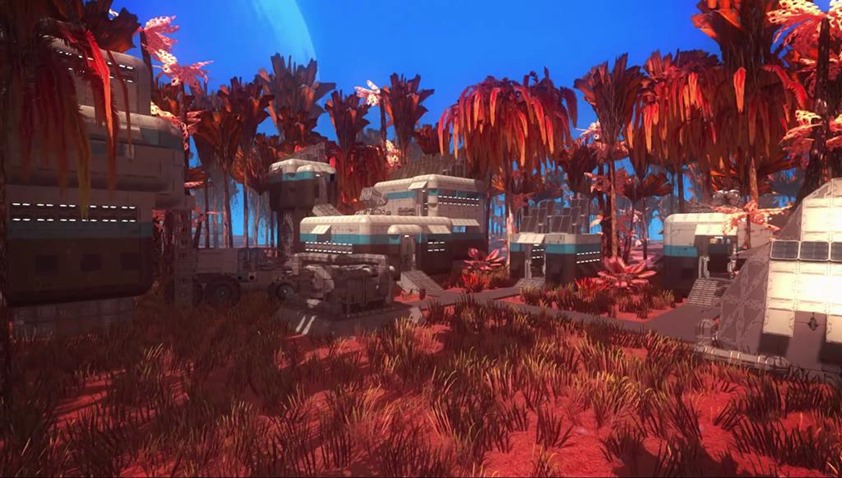 Said stuff is up to you of course, like that gigantic middle finger monument I built in an arctic tundra with Alessandro in mind. At least I think it's a finger. That's the other key hook of Planet Nomads: Exploration. You've got around 200 square kilometers to trek through, with the planetoid you're on having different climate zones to survive through. Kind of neat, especially when you can construct vehicles that'll get you around. I'll have some gameplay footage up in the future, just as soon as a few more of the frame-rate Alpha kinks are ironed out.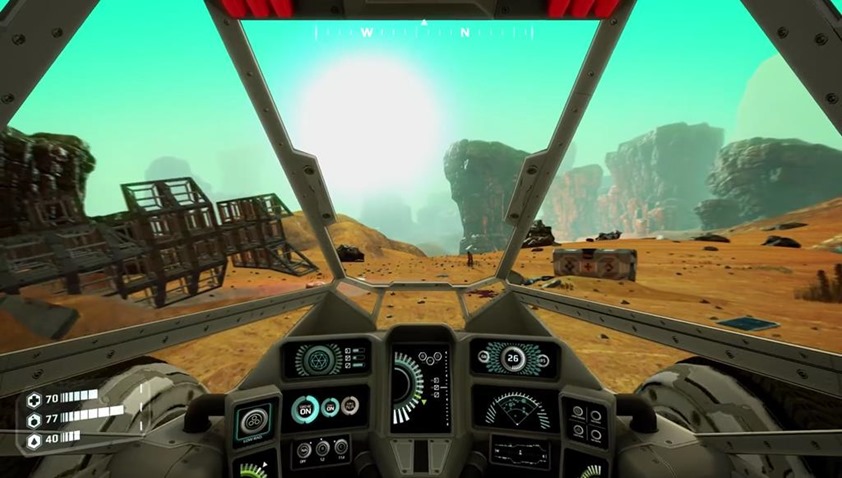 If you're keen on a sci-fi survival simulator, you can find Planet Nomads on Steam right now. As for me, I'm going to go make that monument to Al bigger, longer and harder. I swear I'm still talking about a finger.
Last Updated: April 19, 2017