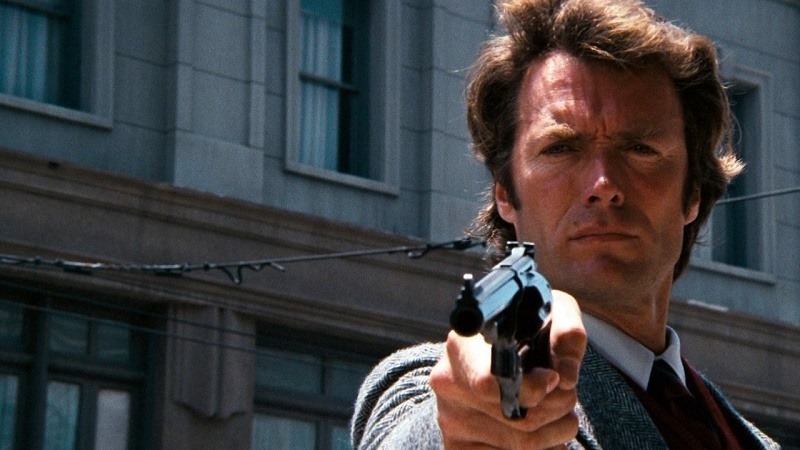 To the player, Tavern Brawl is a fun distraction from the traditional Hearthstone experience. For Blizzard, it's a platform that allows them to try out new wacky ideas for the card game each week.
And it looks like they're going to be testing out a pretty big idea (that could become a standard mode) in future, with something called the Heroic Tavern Brawl. Here's a breakdown of what exactly it entails:
Ready for the ultimate competitive Tavern Brawl experience that will test Hearthstone's best in an all-out battle for glory? If you think you're up to the challenge, get your deck ready and dive into the fray, because Heroic Brawl is coming!

Heroic Brawl will challenge even Hearthstone's most experienced players as they vie for glory and in-game rewards! Participants will create a Standard deck from their existing card pool and lock it in before their first Heroic Brawl match. No changes can be made to your Heroic Brawl deck once you've locked it in, so be sure to do a bit of testing before you finalize your deck.

Once you've locked in your Standard deck for Heroic Brawl, you'll be pitted against other Heroic Brawlers in heated battle. Just like the Arena, you want to shoot for 12 wins to get the best rewards—but if you get three losses, you're out!
To put it simply, the Heroic Tavern Brawl will function like much like the standard Arena Mode, except that players will be able to craft a deck from their very own collection of cards. It sounds cool, right? There's a catch though.
Just like Arena, there's an entry fee. To take part in the Heroic Tavern Brawl, players will need to cough up either $9.99, or a 1000 gold. It's a pretty steep price, but when you look at the breakdown of potential rewards, well…
For Hearthstone's best brawlers, 50 packs, a heap of Gold, piles of Arcane Dust, and three golden Legendaries sit at the end of the 12-win rainbow. The rewards are significantly different than what you have come to expect in the Arena, and the more games you win, the better they get.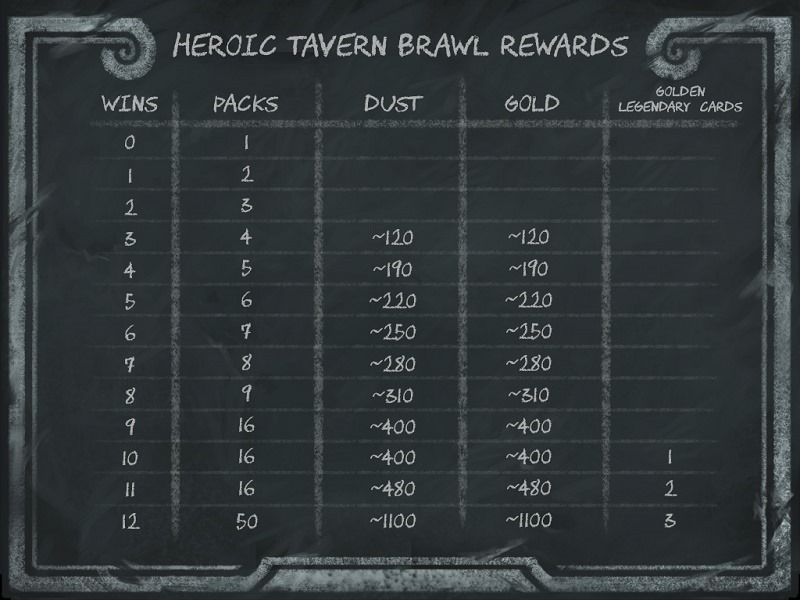 Making it to 12 wins will yield one substantial reward! Losing every game on the other hand offers, ouch, nothing of value. I can't imagine anything worse than saving up 1000 gold only to have it squandered in a bad run in exchange for one pack of cards.
That's the beauty of the Heroic Tavern Brawl though I suppose. It's a high risk, high reward environment. Personally, I don't see myself trying it out, but I do admit that it sounds awfully tempting. I'll start saving my gold just in case – maybe I'll feel brave enough to commit to a run when the mode rolls around in the near future.
Last Updated: October 18, 2016