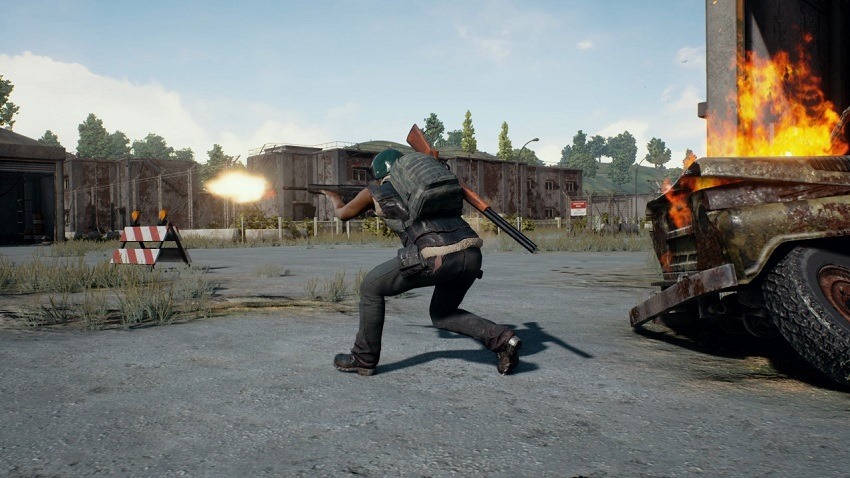 Sometimes it's hard to believe that PlayerUnknown's Battleground, also aptly abbreviated to PUBG which still has its annunciation feverishly debated, is just six months old. The Battle Royale online shooter has captivated millions of players on PC alone, and today that figure hit a new milestone. It's not beating Dota 2 today, but it doesn't have to. Because today, PUBG has sold over 10 million copies.
The game might still be in early access, but that hasn't keep players from flocking to the shooter as it continues to grow with new content and features. It's still a game full of weird janky behaviours and bugs, but it doesn't seem to matter. Because right now the thrill of hunting for that chicken dinner is enough to keep everyone (myself included) absolutely addicted to its formula. And something creator Brendan Greene and his team couldn't be happier about.
10 MILLION SOLD! Never did I think we would reach such a number! Thank you all for your continuing support of the @PUBATTLEGROUNDS team <3

— PLAYERUNKNOWN (@PLAYERUNKNOWN) September 5, 2017
It's important to note just how much of a milestone this is for any game, never mind one that is both not complete and still exclusive to a single platform. There are currently plans to bring Battleground to Xbox One later this year via their own Early Access type program, with Bluehole hopefully wrapping things up on their release version at the same time too. Although it certainly sounds like the Xbox One deal isn't an exclusive, there's no word yet on when (or if) the game might come to PS4.
And it would be a darn shame if it doesn't, because Battleground offers a sense of exhilaration many multiplayer games straight up lack nowadays. It's unique in the sort of tension and anxiety it can fill you with, only surpassed by the emphatic happiness of victory. It's like nothing else this year, and will probably only continue to sell like hotcakes.
Last Updated: September 5, 2017