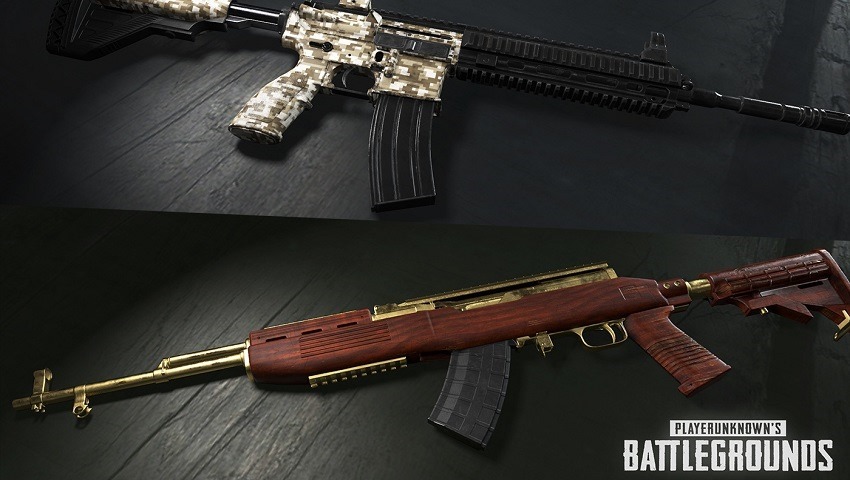 If you would've told me last year that PlayerUnknown's Battlegrounds would be playing catch up to Fortnite, I would've called you crazy and sniped you from 200m away. But that is very much the case in early 2018, with developers Bluehole seemingly scurrying around to appease their players in a way Epic has become renowned for in Fortnite. The biggest issue plaguing PUBG right now is cheaters, many of which have roots in China. Although against it in the past, this is leading Bluehole to finally considering region-locking.
Region-locking has been requested by grieved players of PUBG for months now, with Bluehole always stating that they didn't want to compromise matchmaking with the implementation. And technically they aren't backtracking on that. What they are doing, however, is just calling it something else. Rolling out in limited capacity for now is the ability for players to match with other players only in the server region they're playing from.
So, region-locking with an opt-in button really.
This, according to Bluehole, will "provide a better gameplay experience as it will improve network issues and help with linguistic barriers." But I'm sure more players are concerned about being shot through a wall from across the entire map than not understanding who is driving the nearest jeep because of language issues. Cheaters are drawn to massive games, but Bluehole's inefficiency with dealing with them has sorely soured the entire PUBG experience. So much so that Fortnite is a far more alluring game to waste time on right now.
The region-locking feature was announced alongside new weapon skins that are being injected into the game, another bid for PUBG to become more personable in the way that Fortnite has been since launch. Weapon skins will allow you to coat your favourite weapons in gold and tiger prints when you pick them up in the field and come in both the free and paid for variants of the game's loot crates. There's a full breakdown of the drop odds on the release notes if you're interested in seeing how much money you'll need to drop for the one you like.
Still, PUBG needs to be more proactive about how it's going to convince players to stick with it. And even if it's still got millions of concurrent players, it's a problem best solved soon.
Last Updated: March 27, 2018