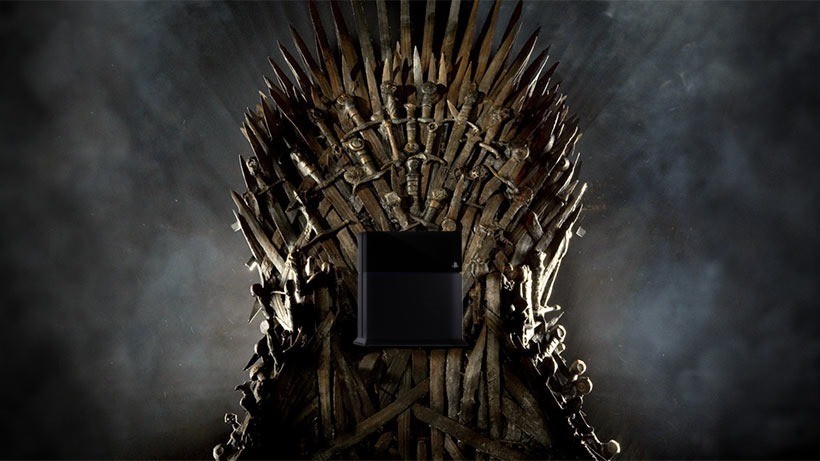 In October, Microsoft's Xbox One "beat" Sony's console in the US, grabbing the reigning spot atop the NPD charts for the first time in many months. Impressive, given that the PS4 had dropped its retail price that month.
It was a victory the company had hoped to achieve again for November. An especially important month – given Black Friday, the release of Rise of the Tomb Raider, the release of Xbox 360 backwards compatibility and that possibly lucrative Fallout 4 co-marketing.
It was not to be.
Instead, Sony had what it calls the strongest Black Friday in PlayStation History. Says Sony's Eric Lempel:
PlayStation 4 is the top selling console in the United States during the month of November according to NPD. We have hit several key milestones over the last few weeks. Prior to Black Friday, we announced we have sold through more than 30.2 million PS4s to consumers around the world and that PS4 continues to exhibit the fastest growth in PlayStation hardware history.

In addition, Black Friday sales were the strongest in PlayStation history demonstrating more people game now than ever before. We are also pleased to announce November was the biggest month ever for PlayStation Store indicating a strong digital marketplace complementing healthy retail sales.
Over 3 million "new" consoles were reportedly sold through on Black Friday, with Sony selling 1.5 million of them, and the balance made up by the Wii U and Xbox One. Microsoft's said that game sales on the Xbox One are up by 72% year on year, helping drive the system to have its best November ever.
As far as games go? Here's the list. Remember, these are physical retail sales, so digital ones and bundles aren't included.
Call of Duty: Black Ops III (Xbox One, PS4, Xbox 360, PS3, PC)
Fallout 4 (PS4, Xbox One, PC)
Star Wars: Battlefront (PS4, Xbox One, PC)
Madden NFL 16 (PS4, Xbox One, Xbox 360, PS3)
NBA 2K16 (PS4, Xbox One, Xbox 360, PS3)
FIFA 16 (PS4, Xbox One, Xbox 360, PS3)
Need for Speed (PS4, Xbox One)
Halo 5: Guardians (Xbox One)
Assassin's Creed Syndicate (PS4, Xbox One, PC)
Just Dance 2016 (Wii, Wii U, Xbox 360, Xbox One, PS4, PS3)
What's quite interesting to note is that Black Ops 3 beat Fallout 4. Soundly. The franchise is a juggernaut; a train that just shows no signs of ever slowing down. That's not what makes it all that interesting though. Rather, the fact that it's still sold better on the Xbox One – despite Call of Duty now being at home on Sony's system? That's interesting.
The other interesting thing is the complete lack of Rise of the Tomb Raider. It looks like last month's Halo and JUST DANCE outperformed Lara's latest (and in my opinion, best) adventure. Unconfirmed reports suggest that the game's gone on to sell over a half a million copies, which is…well, it's unfortunate. I sincerely hope that the money Crystal Dynamics and Square got from Microsoft made the deal worthwhile.
Last Updated: December 11, 2015