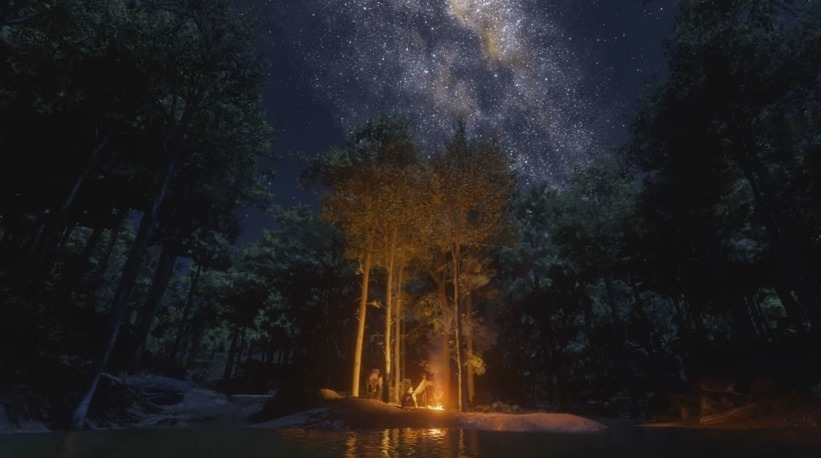 Rockstar's Red Dead Redemption 2 trailer left a lot to be desired yesterday, if only for the fact that it didn't really say much at all about the game. It looks gorgeous, and probably will end up being a sequel (or prequel?) of sorts, but beyond that we know about the same regarding the western open-world game than we did earlier this week. Sony, on the other hand, has been working hard to ensure that when we find out about a lot of the game's content, most of it will be tied to a PS4 deal.
It was going to be either or, but it seems Sony have locked down some exclusive online content for the PS4 when Red Dead Redemption launches next year. A new blog post on the PlayStation website explains that certain online content will come to the PS4 first, ahead of the Xbox One. Since details about any content are scarce, the extent (or importance of the content) isn't known, but it's a big snag for Sony nonetheless.
Sony also revealed that they're bringing the first red Dead Redemption to PC – sort of. The initial Redemption title from Rockstar will be making its way to the PlayStation Now streaming service, which will allow the game to be played on both PS4 and PC. If you have the bandwidth that is, which is currently not an option for most locally. Especially given the lack of region support.
But it does show that Sony is making a big effort to ensure that players know PS4 is the home of Red Dead redemption. Xbox One already has backwards compatibility with the first title, so it's not confusing to see Sony scramble for a solution to this. At the end of the day, it's all about whether Red Dead Redemption 2 is good or not. A PS4 or Xbox One won't change that.
Last Updated: October 21, 2016