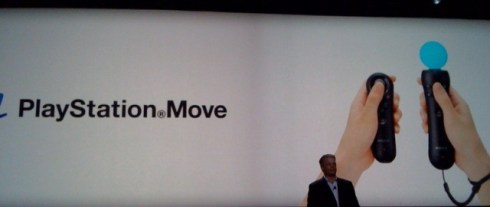 Sony had their GDC keynote earlier this morning and the big news coming out of that is the fact that they have named and priced their upcoming motion controller.
The motion controller will henceforth be named the Move and the previously rumoured nunchuck attachment will be called the PlayStation Move Subcontroller.
The great news is that they are expecting to release a bundle including he Move, Eye Toy and a game for under $100 (R1000) when it gets released later this year which is a pretty impressive price tag and instantly means that Project Natal must also be under $100 with a free game.
The Move is also the only real thing they announced that I saw so it's safe to say that Motion Controlling is Sony's plan for world domination over the next 2 years. Since the PS3 already does everything else I don't really have any issues with that.
Source: IGN
PS: They did also announce that GT5 will be shipped this year but they did not say when this year or whether they meant calendar year or financial year…
Last Updated: March 11, 2010