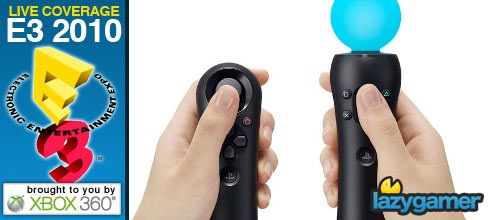 Sony have just announced that the Playstation Move will be available on September 15 in Europe and September 19 in the US and have also given the pricing available for the different controller options.
Hit the jump for all of the information.
The Motion controller will sell for $49.99 with the navigation controller sold separately at $29.99.
The two will also be available as a bundle for $99.00.
A full bundle has also been announced that includes a Playstation 3, the controllers as well as the move games disc.
Last Updated: June 15, 2010