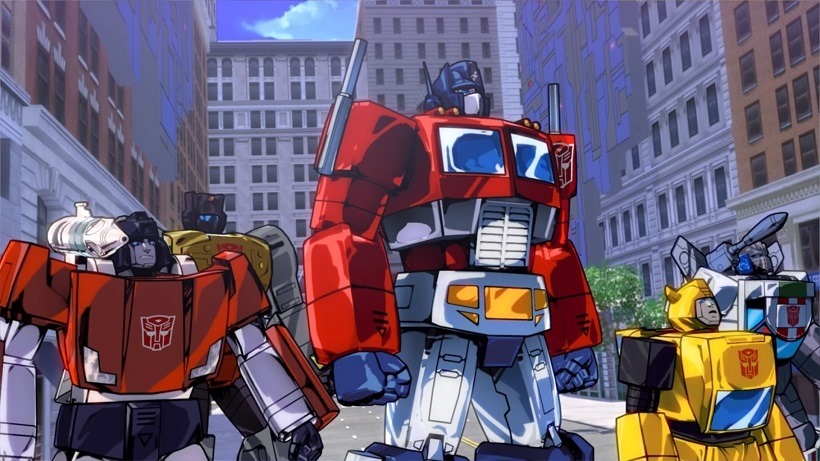 PlayStation Plus has been a middling offering over the last month or two if you've really only been in it for the free monthly games. They haven't been terrible games, but they certainly weren't the headline grabbing show stoppers the service started with a few years ago. October, however, is a better month. And depending on how badly your backlog has kept you away from games, it might be the perfect month.
That's because we're getting not one, but two PS4 titles that you probably haven't but always kind of wanted to play. For starters, Resident Evil HD will take you back to your childhood of playing horror games way too inappropriate for you in the dark at a friend's place (just me?), as the pretty great HD remaster gives new life to Wesker Mansion. Along with that is Transformers Devastation – a delightful reimagining of the original cartoon series with some seriously great fighting mechanics from Platinum Game.
Check them both out below:
Of course it's not just PS4 games on the roster, but even I'm scratching my head in wonder at what some of the PS3 and PS Vita titles are for this month:
Resident Evil, PS4
Transformers: Devastation, PS4
Mad Riders, PS3
From Dust, PS3
Code: Realize ~Guardian of Rebirth~, PS Vita
Actual Sunlight, PS Vita
I have, however, heard of Actual Sunlight – which is a short interactive story that brings together themes of love and depression. I've never had the chance to play it, and it doesn't sound like the usual time wasting fare on the PS Vita, but it's the only one from this list of unknowns that I really want to try.
So it's a pretty great month for PS Plus members on PS4 then, and I hope that this momentum sticks as Sony ready up the launches of both PlayStation VR and the PS4 Pro in the coming weeks.
Last Updated: September 29, 2016