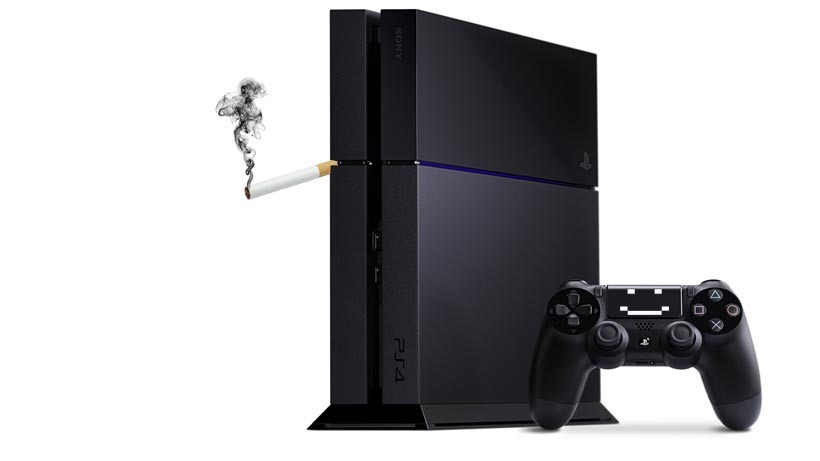 From what I've been told and most definitely, definitely have not experienced, is that the art of watching pornography has changed massively over the last decade. It used to be that if you wanted to tickle your pickle, you'd need to visit your local pornographic merchant, conveniently located off of main street and next to that weird guy who wants to sell you some top-quality "uppers".
VHS tapes and DVDs could be found on the shelves, catering to any oddly-specific perverted niche that would get you hot under the collar, such as my "friend's" insistence on watching moves that involved copious amounts of custard. These days however, you can get whatever your organs desire beamed directly to your mobile device or any other manner of hardware, for free.
Because if there's one thing that pornography does well, it's adapt to changing times like a Borg cube on steroids.
Now, I've totally been told and have not checked myself, no way nuh uh, that PornHub is one of the top websites around for a five-knuckle shuffle. You can apparently access it on just about every device possible, including your gaming console. And it looks like PlayStation owners enjoy some fiction friction the most. That's according to Pornhub's end of year stats, which revealed that PlayStation took the top spot in the video game porn market share. Back in 2013, PlayStation rose to the occasion to be crowned number one, before the Xbox One beat them off in 2014.
2015 saw a limper Xbox fail to perform however, dipping 17% while the PlayStation felt an erect 17% increase in traffic share. Other consoles such as the PlayStation Vita took home 5% of the traffic, sharing with the 1.3% of the market that the Nintendo 3DS claimed. But size matters most, as the PlayStation 4 ended 2015 with a market share of 51.9% in total to the Xbox's 37.9%. Here's the fancy graphic to gawk at: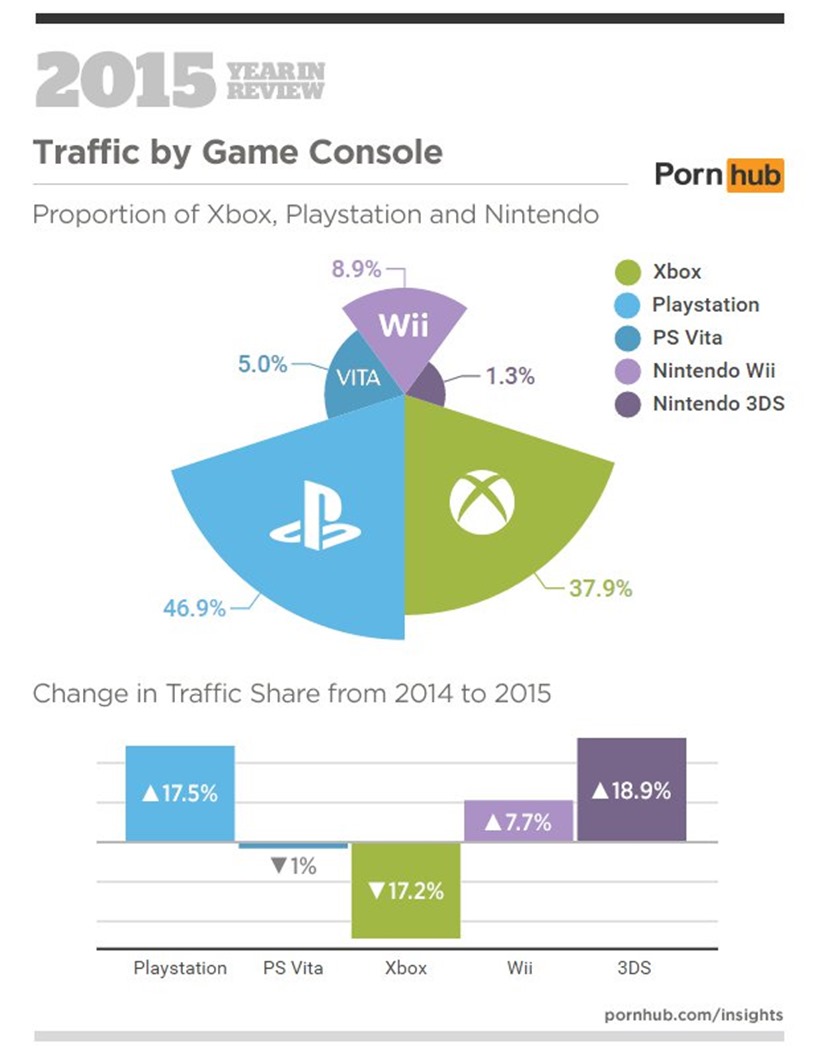 There's some other interesting stats there regarding hand to gland combat. About 1892 Petabytes were streamed last year, while the USA had the largest number of viewers per capita when it came to playing tug of war with the cyclops and doing the two-finger tango. Worth a read, if you have the time. Or so I've been told.
Last Updated: January 12, 2016