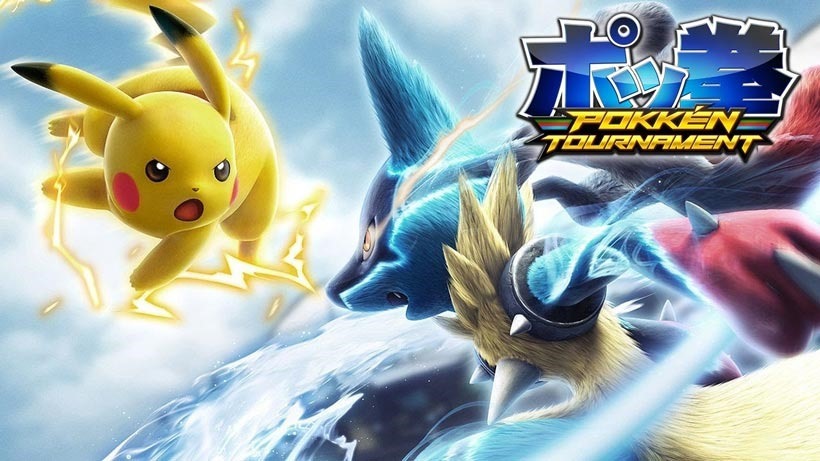 Pokken Tournament sounds very much like the Pokémon formula to the extreme. Sure, you've always had direct control over your pocket monsters, but Pokken Tournament gives you even more access to their skills and powers. And that's something that you wouldn't expect, from a game that has the fingerprints of the Tekken crew all over it.
But according to development director and producer of the Tekken series Katsuhiro Harada, Pokken Tournament may have begun development as a "Tekken engine [game] with some Pokémon characters," but it became something else entirely.
"As we worked on it, we knew we wanted to show off the Pokémon, and that led to implementing the [free movement] Field Phase, and we just really realized quickly in that prototype phase that we needed to just kind of create this whole thing from scratch," Harada said to IGN.
We even built an entire new rendering engine, and kind of came up with and entire new battle system for it. But it really is just built from the ground up for this entirely new type of fighting game.
And that resulted in a fighting game that hewed very closely to the Pokémon RPG formula, specifically the hyper-quick rock-paper-scissors battle system of the core franchise games. "What we really wanted to do with the Pokken Tournament game was to reduce that skill and knowledge [element of fighting games] to a minimum and let players focus entirely on the strategy element of the game," Harada explained.
So really have the strategy in mind and be able to execute that without a lot of challenge or a lot of knowledge in advance and really enjoy that back and forth you get in fighting games.
The two things that every single one of [the pro fighting game players] told us was that the game was a lot deeper than they thought. Everyone was very surprised, coming from the name of Pokken. They thought it would be very similar. They said it was exactly what we had aimed for: being able to have this approachable fighting game you can really quickly get into.
I've gone hands on with Pokken Tournament, and let me tell you this: Harada isn't bluffing. Pokken Tournament is massively different to the Tekken formula of attacks and combos. If you go into Pokken Tournament thinking that you can button-mash your way to victory, then you're quickly going to find yourself on the wrong end of a mega-evolution.
It also has a Lucha Libre Pikachu, so I've decided to make it game of the year. You know this makes sense.
Last Updated: February 22, 2016