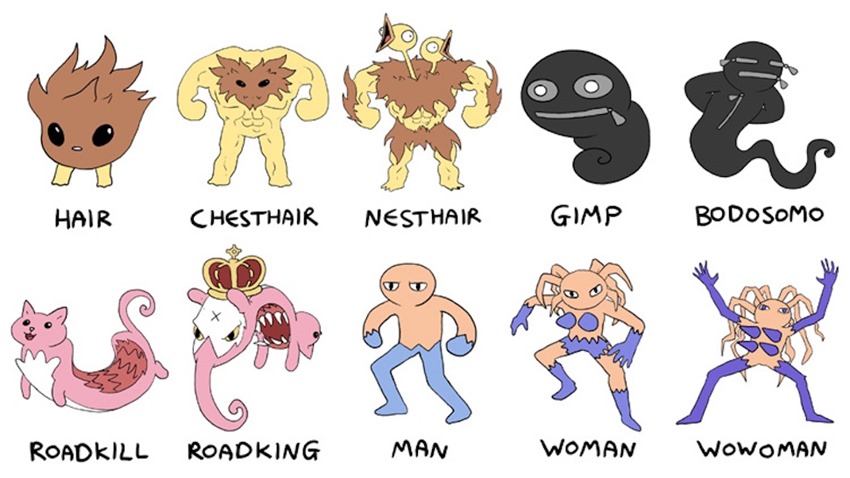 As Limp Bizkit once said, something something my generation. Honestly, this was the best segue I had for this post but whatever. While this year's Pokémon iteration blends the ideas of Pokémon Go with the classic Yellow edition of the game to form Pokémon Let's Go Pikachu and Let's Go Eevee, it's next year's iteration that I'm interested in.
Pokémon 2019 is expected to usher in the eighth generation of pocket monster action, which is delightful because I'm a masochist. What's that? You finally filled up your Alolan Pokedex with over 800 Pokémon? WELL GUESS AGAIN SUCKER BECAUSE THERE'S EVEN MORE CRITTERS TO CATCH. According to Famitsu, it looks like Pokémon 2019 will indeed usher in the next generation. Here's the text from Serebii, pretty much confirming the news:
Speaking to Japanese publication Famitsu, which has a massive 20 page feature on Pokémon Let's Go Pikachu, Let's Go Eevee and Quest, features an interview with The Pokémon Company CEO, Tsunekazu Ishihara who provided a few minor tidbits about the upcoming Pokémon game for Nintendo Switch due out in 2019. He reconfirmed that this game is due for release in the second half of 2019, will have better graphics than any prior Pokémon game, that it'll be completely new and not like Pokémon Let's Go Pikachu & Let's Go Eevee and states that it will contain many brand new Pokémon.
Yeeeessss. The only question is, what exactly can we expect to see? And will it finally include a Dragon-type eeveelution for Eevee? It damn well better. Don't make me summon my American Pokémon:
Header image: This delightful nightmare fuel from Nerdist.
Last Updated: June 6, 2018