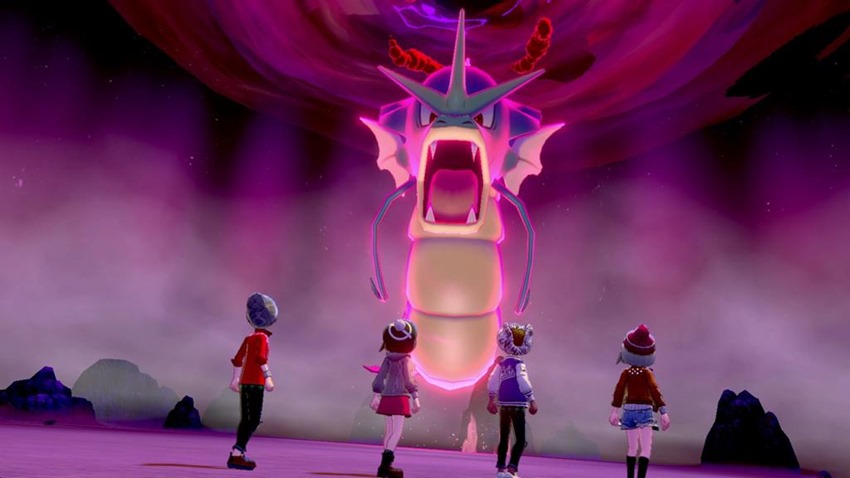 "It's amazing how you can do so much with so little" is a phrase usually reserved for two scenarios:
Me describing how Nintendo first party games happen to usually be tiny masterpieces when you look at their install sizes
Geoff describing my mental capacity and ability to rite gud
Jokes aside, it's amazing just how much goodness Nintendo can shove into a Switch cart and not break the bank on gigabytes. In an age where games such as Call of Duty Modern Warfare and Red Dead Redemption 2 require dozens if not hundreds of gigglebytes of storage on your platform of choice, Nintendo's modest downloads are a treat that's hard to beat.
The next Pokémon pairing of games won't be busting the bandwidth bank either, as recent download cards for the game (Cheers, Polygon) that have popped up point towards it being a mere 10.3GB in size. Which is tiny by today's standards and huge when factored against the size of other Nintendo first-party games.
Splatoon 2 clocks in at just over 7GB, The Legend of Zelda: Breath of the Wild will set you back 13.4GB and Xenoblade Chronicles 2 with its DLC taxes you 16.9GB on a Switch. Even the last Pokémon game, 2018's Let's Go Pikachu and Let's Go Eevee was a tiny 4.1GB in size when it was released, albeit that's factoring in a smaller roster of Pokémon to the mix.
Pokémon Sword and Shield will be the biggest Pokémon game of all time then just in terms of storage requirements, as the series heads west to the quaint islands of the Galar region, with a regional Pokedex that is looking to trim the fat. A quick download then, but one that makes 2011 Darryn and his 5GB monthly cap sweat intensely.
Last Updated: October 15, 2019