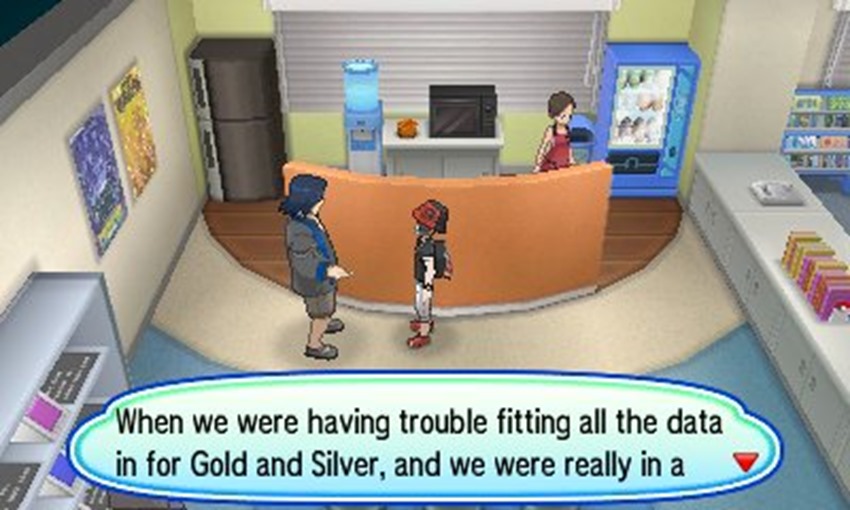 When it comes to dead people, the number of deceased folks who I haven't mocked after their demise, usually ends with a number that can be counted on one hand that has been fed to a woodchipper. Granddad? More like grandead amirite hahaha this may have been a terrible way to start a eulogy. Anyway, one of the few people who I have had so much respect for that I didn't crack a joke once they passed?
Nintendo's late great president Satoru Iwata.
The oddly-charming big cheese of Nintendo wasn't just a man in a suit, but rather a programmer who had worked on the front lines of video game development before ascending to its highest echelons. Iwata was a man with a vision, an idea to transform Nintendo into a powerhouse of quality of life titles that moved people outside and amplified their ability to interact with one another.
Sadly, Iwata passed away in 2015. That left a void in the heart of Nintendo, a wound that is only now truly healing. So great was Iwata's impact on the company, that he was even honoured in the production of the Nintendo Switch as a charm in his memory was etched into the hardware. That's a touching tribute, and one that Pokémon developer GameFreak has also included in the latest pair of catch 'em all games, Ultra Sun and Ultra Moon.
See for yourself below, as Joe Merrrick on Twitter via Eurogamer detailed the reference to the Nintendo icon:
#ThanksIwata pic.twitter.com/4U1YSqOwr0

— Joe Merrick (@JoeMerrick) November 23, 2017
To get that tribute does require some legwork however. Players need to visit the GameFreak headquarters in Ultra Sun and Ultra Moon according to Serebii, while in possession of a Pokémon that was traded over from one of the previous games in the series. Each Pokémon from a previous generation will unlock a new quote, and while he isn't directly referenced, it could only be him that the digital developer is talking about when you possess a Pokémon Silver pal in your entourage.
After all, Iwata was the mastermind behind the inclusion of the Kanto region in Pokémon Gold and Silver. I'm not crying. It's just those damn ninjas, cutting onions beneath my eyes again.
Last Updated: November 23, 2017