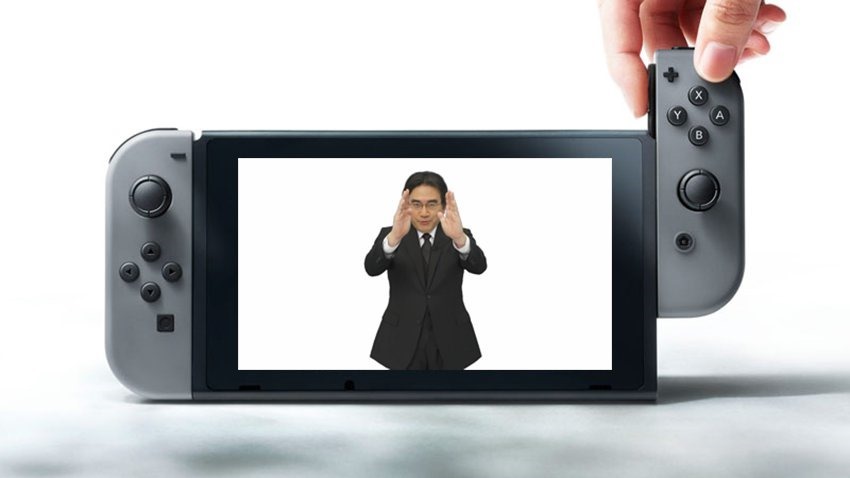 Earlier this week, hackers and homebrewers discovered that there's a hidden game on every single Nintendo Switch system. It's an emulated version of the NES game Nintendo Golf, complete with motion controls.
Since then, there's been a scramble to discover exactly how to unlock the game. Apparently, folks over at Switchbrew have done just that, with video evidence to prove it. Touchingly, it all appears to be a tribute to former Nintendo President Satoru Iwata, who was vital in conceptualising the Switch, then known as the Nintendo NX.
During his tenure at HAL Laboratory, Iwata was the sole programmer on Nintendo Golf. On July 11 2015, he passed away following complications from a bile duct growth.
Unlocking Golf requires that the Switch's system date is set to July 11, but there's a caveat. Since the system time is gleaned over the internet, setting the clock date has no effect, except on systems that have never been connected to the internet. It then requires undocking the Joy-Con and emulating the gesture that Iwata infamously used in his incredibly popular and personable Nintendo Direct videos.
Given how roundabout this all is, it's unlikely to be an Easter Egg that users are meant to stumble across, as that would all be rather morbid. Instead, it's likely to be an omamori; a Japanese lucky charm that's meant to guide or protect. Via Eurogamer:
So the idea is Nintendo imbedded Iwata's game to watch over every unit and thats fuckin me up good rn. That man was loved.

— Justin Epperson (@sprsk) September 20, 2017
Last Updated: September 20, 2017