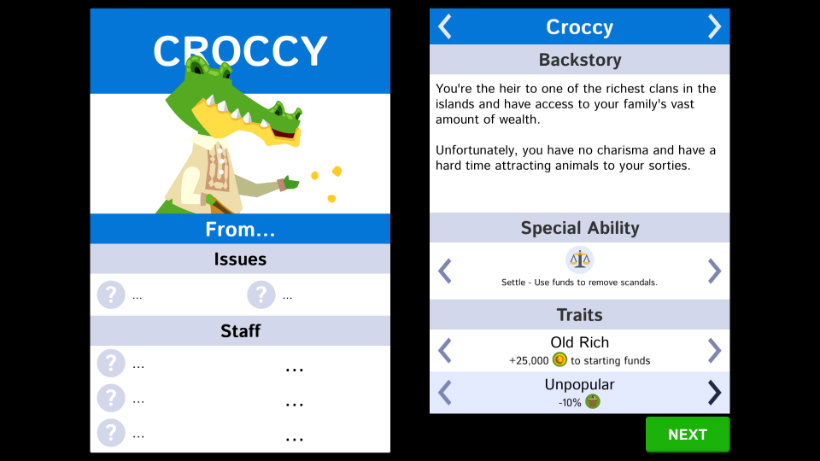 You may or may not know that I actually studied politics back in the day. While I chose not to go down that path, I still watch the political machinations of my countries (I've adopted many as "home" over the years) with a strange mixture of intrigue, apprehension and sheer terror… occasionally with a dash of optimism thrown in depending on the day. Considering the recent electoral craziness that has hit in the US of A, as well as parts of Asia, Europe and on our very own shores here in South Africa, it makes sense that someone is making a game out of it. In fact, this is a title I'll be keeping an eye on.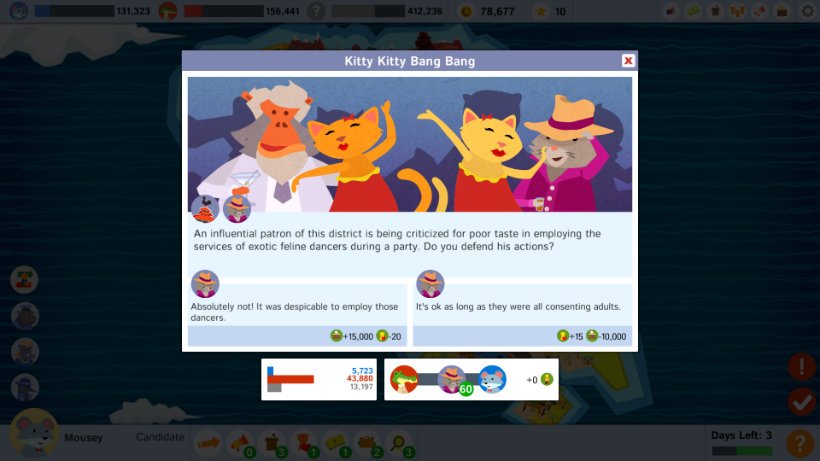 By now, you should all know that I enjoyed Democracy 3 and reviewed the new African one. Well, the publisher of that game, Positech Games, has teamed up with a Phillippines-based studio, Squeaky Wheel Studio, to make an election simulator. However, unlike normal simulators where you play as people, Political Animals highlights just how crazy the process is by making everyone an animal. I know, it sounds incredibly silly, and it probably is, but it just sounds hilariously fantastic. Just check out this part of the press release they emailed me that I'm going to copy and paste for you because it made me giggle:
Players guide a candidate through the swampy waters of an election campaign but here, the smug businessmen, commie sympathisers, liberal do-gooders and retired sports and movie stars that usually run for office are recreated in adorable animal form.

Choose from one of four beautifully designed maps, pick a favourite animal, your political platform and with the help of a quirky group of staff with unique abilities, make morally challenging decisions to win the favour of a distinct animal society.

Building a wall around a country to handle migration is completely insane, except when the candidate suggesting it is a mongoose with severe hair problems, then it's practically cute.

Yes, all candidates in the real world are either corrupt, self-serving, or members of the Illuminati, but in Political Animals you have the chance to be better. Or worse. You can stand by what you believe in or, of course, you can throw those morals out the window in your hunt for power in this Orwellian world of political intrigue.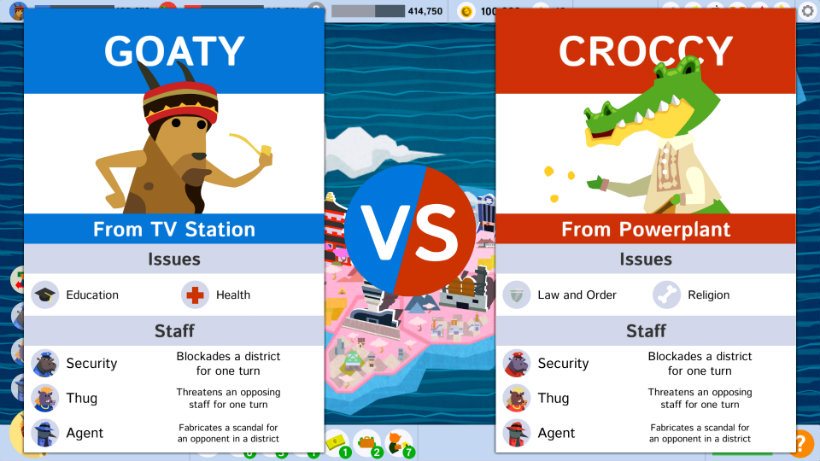 Coming to PC and Mac in Nothern Hemisphere autumn (our spring) 2016, Political Animals should be just in time to highlight the craziness of the American election, as well as our own electoral process here in South Africa.
Last Updated: May 31, 2016