Last week we posted up the immensely popular article that documented the history of the ridiculous Evony online game ads that can be seen on pretty much every gaming site that you visit these days (we have officially instructed google to stop loading Evony ads on our site).
PopCap Games decided to cash in on the news flying around the net by creating hilarious Plants vs Zombies adverts with the same look, except saying " Brains now, My Lord" and replacing the beautiful woman with a nasty looking zombie princess-thing.
The advert is just classic, take a look at the pic, after the jump.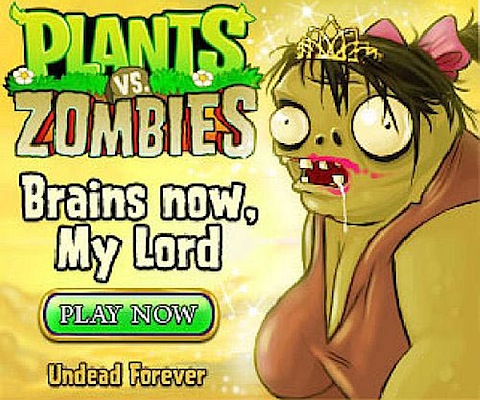 Last Updated: August 17, 2009