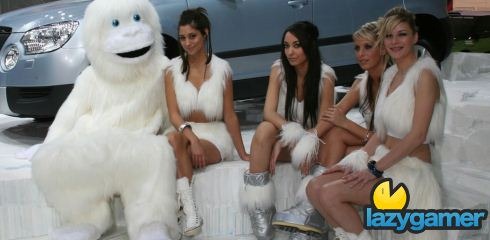 It's not often that we make up stories based entirely around one little piece of information… okay so maybe we do it quite often but that's no the point.
PopCap has just recently trademarked the name, YetiTrain, for an upcoming game of some sort. We don't have a clue what the game is but I would bet my very last dollar that it's a casual game of sorts and may or may not involve Yeti's… and trains.
I am trying to think of a gameplay mechanic where we can merge Yeti's and Trains together but am coming up empty at the moment, maybe we sit on top of a moving train throwing snowballs and beer bottles at Yeti's in an attempt to save the bevy of hot babes?
Any other ides?
Source: Destructoid
Last Updated: October 22, 2009