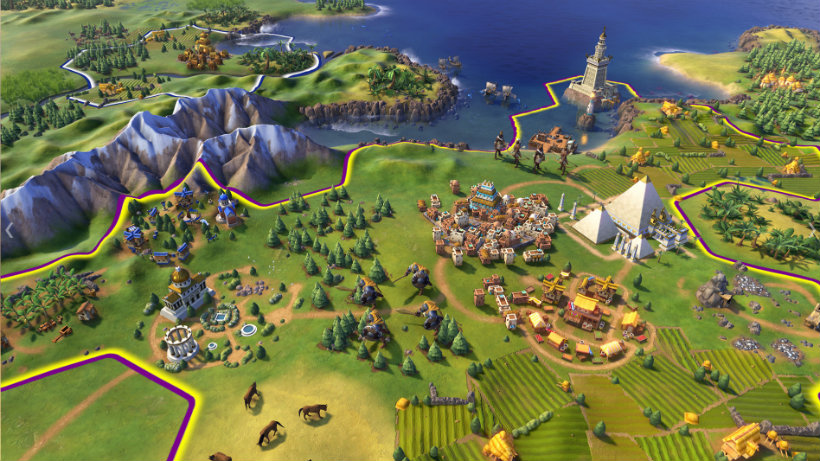 PC Gamers are savvy and smart and maybe a bit cheap, right? I mean, that's how they're so often presented, waiting for Steam Sales before buying anything, never paying full price but always having something great to play. Well, according to Super Data, they actually do spend quite a bit of money – more this year than last year by a significant margin, and it's all thanks to the constant need to take over the world.
According to Super Data, premium PC experienced the greatest growth of any segment in October, jumping 78% to $592 million revenue. This is mainly on the back of Civilization VI, which jumped to the number five spot for PC spending, behind League of Legends, Crossfire, World of Warcraft and Dungeon Fighter Online. It deserves it, too – I loved Civilization VI.
Another thing to come out of the Super Data report is the intriguing new surge in mobile games as marketing. The researchers say it best, so here is what they wrote:
With $41.1 billion in 2016E revenue, mobile gaming is the industry's largest and most lucrative segment. However, the massive scope of mobile gaming's worldwide user base means that the value of mobile games is no longer just generating microtransactions, but also as promotional tools. Disney and Pixar executives have long since discovered that animated films and mobile game spin-offs go hand in hand, virtually every non-independent animated film released is now paired with a casual mobile title. Inside Out Thought Bubbles (published by Disney Interactive) is still receiving updates as is Ice Age Adventures (published by Gameloft). Games like these not only provide a lucrative additional revenue stream, but also offer valuable indirect promotion for a particular franchise long after the original movie has left theaters.

More producers of physical commodities are also experimenting with mobile games as promotional tools. Snack manufacturer Mondelez International is one prolific example. Last year the company released OREO: Twist, Lick, Dunk, a free-to-play title with microtransactions. This year, the company released Sour Patch Kids: Candy Defense, a tower-defense title aimed at promoting the popular sour candy. As branded casual mobile games get on the radar of more non-gaming executives we can expect free promotional games to become an increasingly common advertising technique.
Damn, now I want to play the stupid Sour Patch Kids game. Why? Why? It makes sense, though. I was playing the Evolve mobile game long after I stopped playing the actual game, and there are plenty of other mobile games that linger beyond a movie or event. I'd probably play an Ouma Rusk fishing game in a coffee cup, or a collection of mini games to help the potato become a Simba chippie. No, wait, shhhh, don't tell anyone my genius ideas. I'm going to be rich when I sell them, rich I tell you!
Last Updated: December 1, 2016