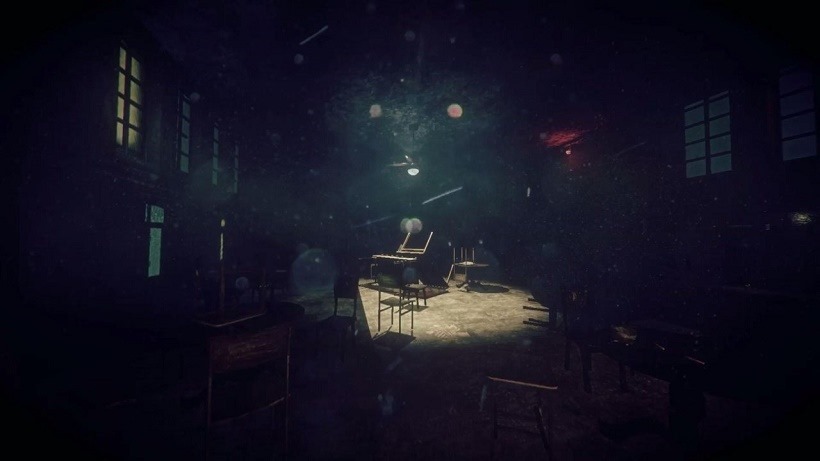 We all know that I have an incredibly soft spot for horror titles. And by soft spot, I mean NO GOD PLEASE NO DON'T MAKE ME PLAY THEM!
Still, I love writing about the genre, because it gives you all some silly belief that I'll actually delve into it for your entertainment. HA, I'm not that stupid*.
Anyways, where was I? Ah yes! A brand new horror title – Phantasmal: City of Darkness – is leaving Steam Early Access this week (via PC Gamer).
It looks deliciously dark and terrifying! Here's what it's about, along with a recent trailer…
Experience Terror that is Never the Same Twice with Phantasmal: City of Darkness, a procedurally generated survival horror where every playthrough is completely different. You simply cannot rely on your previous experience to guarantee safe passage.
You will need to face off against lurking, otherworldly horrors in the perilous, run-down Kowloon Walled City before its destruction in the early 90s.
What really caught my attention is that Phantasmal is a procedurally generated game. There is zero certainty, which is a key component (in my opinion at least) for a really good horror title.
Procedural generation however, also has the potential to ruin an experience. A few years ago, I reviewed a horror game called Daylight. The corridors that title generated all looked the same after a while, and boiled the experience down into something that was more frustration than terror. Based on the Phantasmal's trailer though, I don't think it'll follow suit. It genuinely looks terrifying, and reviews from early access users thus far seems to be mostly positive.
If you're a sucker for a good scare, and are prepared to lose your sanity, Phantasmal: City of Darkness will be out later this week, on April 14th. Will you be getting it?
*expect a let's play of Sophie's Curse later this week. Hey Guild, I hate you </3
Last Updated: April 11, 2016