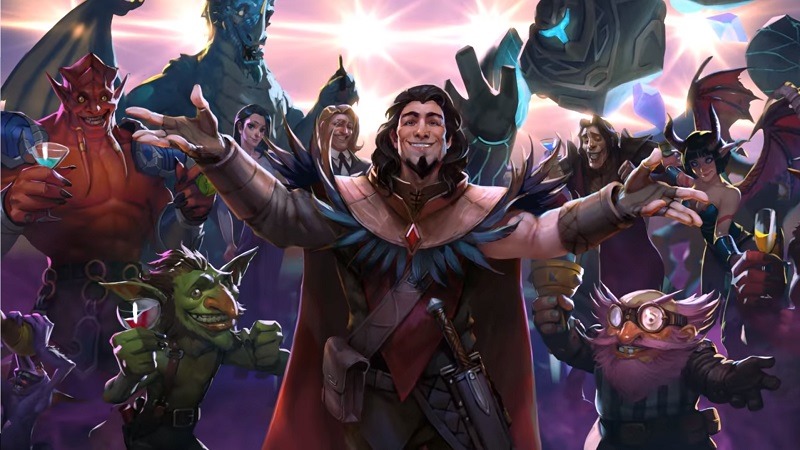 The next hearthstone adventure has been revealed, and it does indeed focus on the magical citadel of Karazhan. There's a party taking place, and you're invited!
Karazhan, long a potent nexus of arcane energies, is about to become the focal point of a very different kind of cosmic force. The wizard Medivh has used every bit of magic at his disposal to set up the most lavish and extravagant party of all time, and your name is on the guest list alongside the crème de la crème of Azeroth and beyond! With such an eclectic mix of attendees, it's guaranteed that this party will be out of this world.

But as you groove to the music and let the sights dazzle you, beware; one night in Karazhan, and even tough guys tumble. Keep your decks straight, your wits sharp, and above all, stay alive!
Hot damn! One Night in Karazhan looks like the product of one wild, drunken night between Warcraft lore and that other timeless tale, The Great Gatsby.
Yeah, this new adventure is looking excellent thus far. What can we expect from it though? Oh the usual – a wacky tale, several wings to explore, and of course, new cards…
New Cards: Make your way through four wings chock-full of challenging bosses, unexpected twists, and mystical mayhem. Beat the bosses and earn their brand-new cards for your collection!
Legendary: Get ready for truly dazzling legendary cards such as Moroes and many more!
Class Challenges: As the evening progresses, you will unlock nine all-new class challenges that test your skills in surprising new ways. Succeed, and unlock their rewards!
New Game Board: When an archmage throws a party, nothing but the best will do. Prepare to be spellbound by the magic of Karazhan!
Never a dull moment: Your host may be a Guardian of Tirisfal, a vastly powerful magic user, and a fantastic dancer, but nobody's perfect. Some matters may transpire over the course of the evening that might require your… special attention. Come prepared!
Portals Everywhere: This party is so intense, it's warping the very fabric of space and time to bring in more guests! Use the new portal spell cards to unleash the magic and summon random minions to the field.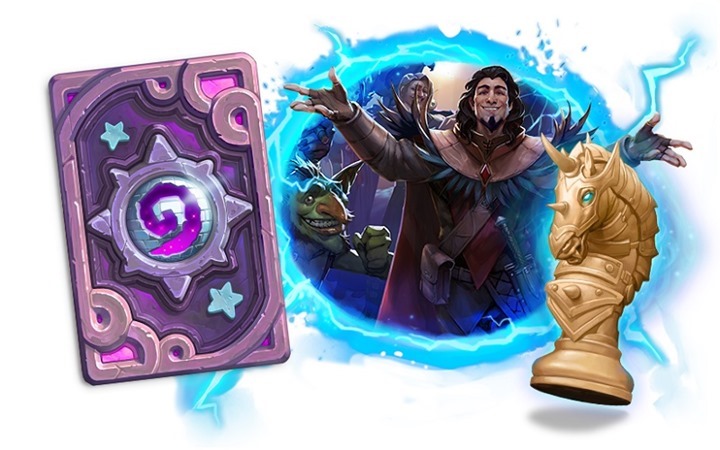 The first part of One Night in Karazhan will unlock in just two weeks – on August 11th. You can either unlock the whole adventure for $19.99, or pay $6.99 per wing. Alternately, you can pay your way into the party with your in-game earnings. A single slice of the adventure will set you back 700 gold pieces.
Trust me, you'll definitely want to attend the party. Here's a small taste of the 45 cards that will be up for grabs (via Polygon):
My body is ready! What about yours? Are  you excited to spend one night in KaraZhan? That's nice! Now if you'll excuse me, I'm off to find something to wear to the party. Oh, and I suppose I should start grinding up gold too. That entry fee ain't free!
Last Updated: July 29, 2016