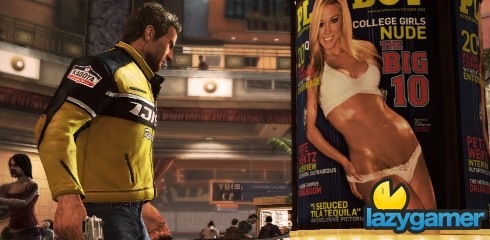 This was just going to be another press release post and then I clicked through the link and checked out the screenshots and just knew this deserved a full post.
Playboy has teamed up with Capcom to bring sexy back to Dead Rising 2. Seriously look at that header message and tell me that isn't drop dead sexy.
Apparently the ladies from Playboy will be at E3 and have no doubt we will be there to take as many pictures as we can before we are forcefully moved along.
Click the images for seriously HD (meaning large) images.
Last Updated: June 13, 2010