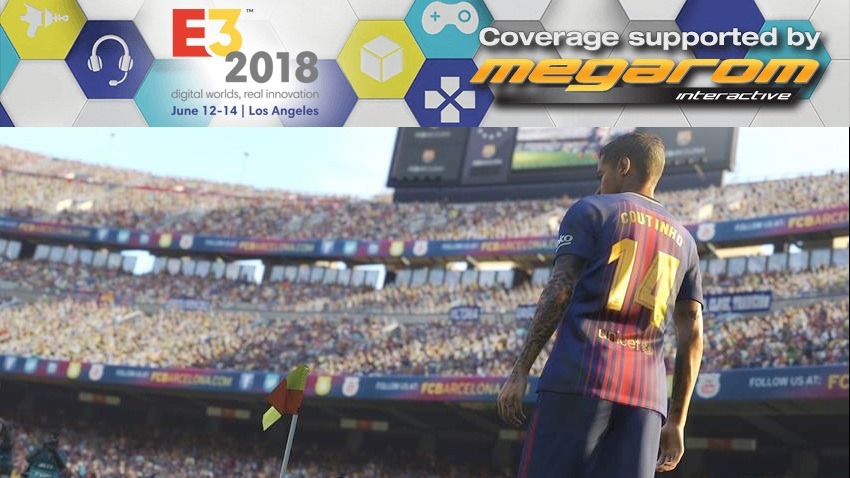 Sports games are hard to iterate on year on year. They have to make meaningful changes to gameplay and content so that players don't feel like an online update to roster changes is the only thing they're paying for – a struggle which Konami is seemingly struggling to deal with this year. It's not only prevalent in the slightly tweaked gameplay but the licensing too. Without anything of worth in terms of the big competitions, PES 2019 just felt limp at E3 this year.
Presentations detailing the entire structure of the game preceded our hands-on time with a few matches, most of which was dedicated to some of the smaller changes that the game will introduce. PES 2019 is bringing with it better off-ball control, which will allow you to set up attacking formations a little better instead of overly relying on the computer to get it right. It's joined by more attention to detail with regards to player abilities of sorts. You'll be able to pull off nice looking tricks like no-look passes and varying dipping and rising shots. There are 11 new skills in total, but I can't say I can recall most of them after playing around three matches aside from the new passes. They're surprisingly deceptive, and a really good trick to pull off against another human opponent.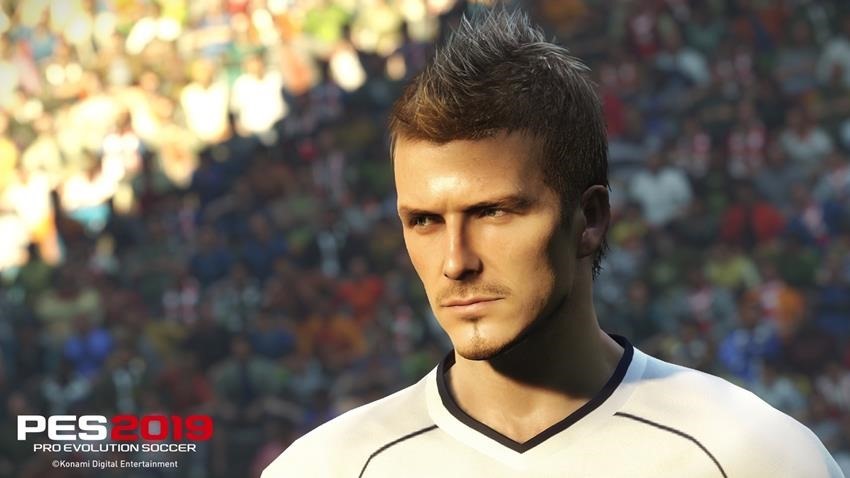 Konami spent a long time touting their new partnership with David Beckham this year too, as opposed to someone actually headlining the sport today. Beckham is great, and is still an acting ambassador for the sport in a much smaller capacity. And he looks great in the game too (hell, PES 2019 still looks spectacular in that FOX Engine, there's no disputing that), but it just feels like clutching at straws. Why Konami wouldn't target someone playing for the biggest leagues in the world is strange, even if they chose to contextualize it in terms of Beckham being another strong addition to their family of Legends.
The answer might be linked with events taking place off the pitch. This year PES lost the license to UEFA, which includes both the Champions and Europa Leagues. Now PES was always lacking in official content when compared to the likes of EA's FIFA, but this year seems to sting a little more. There's the omission of even more teams this time, despite the appearance of larger clubs like Barcelona and Liverpool. But UEFA was a big selling point of the series to some fans, and no additions from leagues in Argentina, Portugal and Russia (which was a big talking point in the presentation for some reason) are going to change that.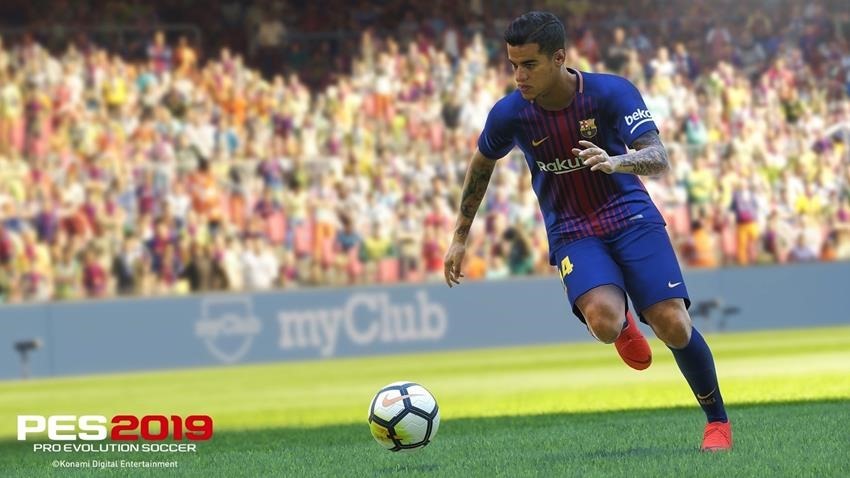 Still, PES 2019 feels good where it counts. It's still a very fast-paced football game that is graceful in motion. There's purpose to your actions on the pitch to a degree that FIFA doesn't feel like it's been hitting in a while, even if all of its proposed new features don't shine through that well. What PES 2019 is riding off of is a solid establishment of mechanics and levels of quality that have existed for a long time now. So that doesn't mean it's suddenly bad, but rather just a little more boring year on year.
That's arguably going to matter less to those players who purchase PES every year, but this was the first time year Konami's struggle to keep licensing shows far more than before. EA is buying up what they can to sink PES, which is never good for a market that only contains two horses. And if Konami wants to stay in this race, it might need to do a little more to make an impression.
Last Updated: June 25, 2018