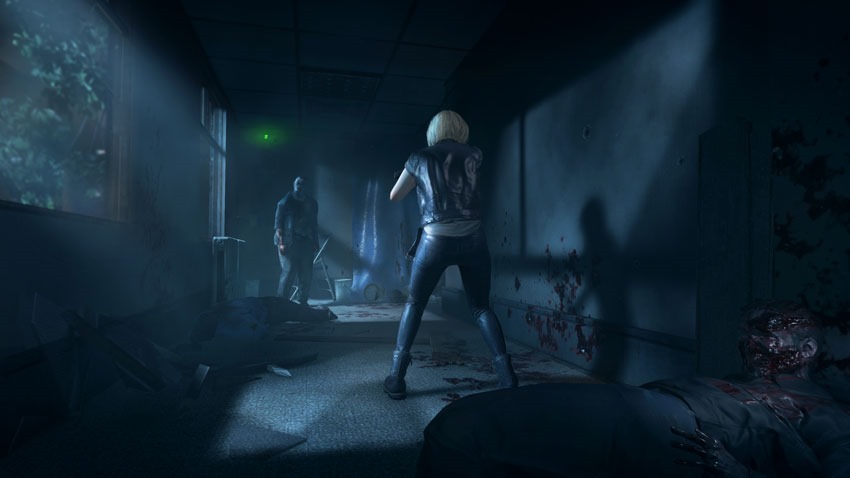 Project Resistance! Maybe not the Resident Evil spin-off that most Raccoon City fans were expecting, but that definitely looks interesting thanks to its asymmetrical premise of four players having to fend off waves of hostile enemies sent their way by an absolute bastard who is pulling all of the strings. It's maybe an odd game, but one which seems to be at odds with the current single-player heavy focus of recent Resident Evil games, even if it is a spin-off in its design.
Fret not! Speaking to the PS Blog, producer Masachika Kawata revealed that an offline mode would be present in the game, perfect for lone wolves who enjoy a little bit of extra story on the side. "The version we showed at TGS 2019 was an online game mode, but we are fully aware that there many are Resident Evil fans that expect the story in the game," Kawata said.
In an effort to satisfy our fans, we will have an offline mode that is focused on the narrative component.
As for the Mastermind who dropped everyone into an undead mess? Turns out that kidnapping civilians and seeing how well they fare is all part of is job over at Umbrella Corporation. It's amazing how an organisation that develops biological warfare weapons that can turn entire cities into undead factories of rotting abominations still isn't as evil as Nestle. "To put it simply, the Mastermind works for Umbrella Corps to kidnap citizens," Kawata explained.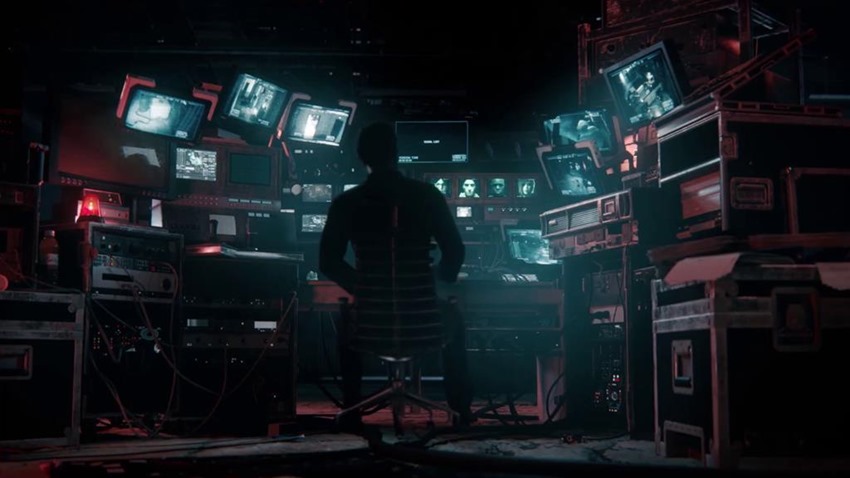 These human test subjects are forced to face zombies for research on how to develop viruses. At TGS 2019, you only experience Daniel as Mastermind, but there are many variations of the Mastermind. The same goes for the survivors and there are more survivors with unique skills and looks that we are planning to add into the game.

There are several tactics for the Mastermind to fight against the survivors. For instance, this isn't flashy but using door locks to separate the survivors is one way to fight them. While looking at a good Mastermind player, I noticed that they use the ability to control zombies.

Good players tend to hide at the corner of an aisle and wait for the right moment, so when the survivors feel safe, they bite from behind and deal huge damage. Thinking like the Resident Evil developers when deciding where you're going to place zombies is probably a good idea. By implementing those kinds of attacks, the survivors will get more cautious of the corners, and we will get to see a more Resident Evil-like battles play out in the game.
So how will players fight back against the Mastermind? With teamwork, hard work and some good ol' fashioned video game mechanics:
In a way, January's skills can attack the Mastermind directly. There are many skills that the survivors have that can affect the Mastermind, so if four players manage to use those skills effectively, they will be able to have an advantage. Additionally, there will be a leveling up system for the survivors during the game, and we will try to make both sides well balanced.
Project Resistance kicks off sometime in the near future, but if you're hungry for digital flesh, sign-ups for a closed beta on PS4 and Xbox One are happening right meow.
Last Updated: September 23, 2019