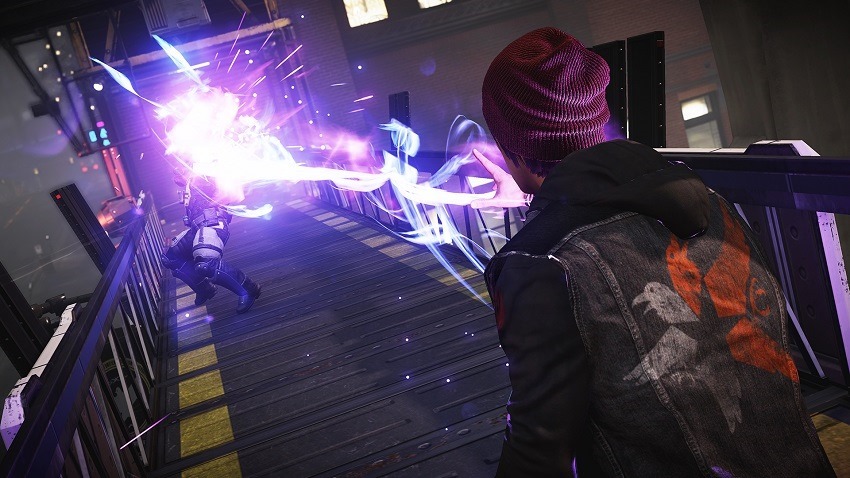 PlayStation Plus has been ebbing and flowing in terms of quality throughout the year, but September is a strong attempt to get the last third of the year off to a good start. The full line-up not only includes a big (launch) exclusive, it's the first time PS Plus will be including an additional game just for PSVR. That lines up nicely with the recent price cut, but RIGS is certainly not the starting point you might want to have with your new VR hat.
RIGS: Mechanized Combat League was an attempt at VR multiplayer by the now defunct Guerrilla Cambridge, and one that has made me more ill than most other VR games have ever come close to. Your mileage may vary, but its fast action and unilateral movement don't make for the most comfortable experience, so I'd advise some caution going in. Still, it's good to see a VR game on the line-up finally, and I hope it's something Sony attempts to continue in the future.
Joining RIGS, players can look forward to InFamous: Second Son on PS4 – one of the first games for the console developed by Sucker Punch. It's a decent entry into the series if not a little empty, but it still looks the apart with some amazing visuals and lighting effects. It's joined by Strike Vector EX on PS4, but the bigger news is an even older game. Just as the rumour suggested, Child of Light will be available to download too, which is one of Ubisoft's best UbiArt titles (and sadly one of their last).
Here's the full download list for PS Plus this month:
PS4:
Infamous: Second Son
Child of Light
Hatoful Boyfriend
We Are Doomed
PSVR:
RIGS: Mechanised Combat League
PS3:
Vita:
We Are Doomed
Hatoful Boyfriend
As always, the titles will cycle in next Tuesday on PSN.
Last Updated: August 31, 2017