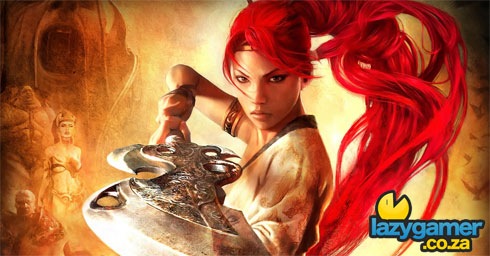 If ever there was an argument for 3rd party exclusives being stupid, this is it. Ninja Theory, the fellows behind PS3 exclusive action game Heavenly Sword have revealed that despite selling over one and a half million copies of the lauded title they've yet to break even.
"It's difficult. Heavenly Sword came out pretty early on the PS3, and we sold, I think, a million and a half copies, and that's still not enough as an independent studio to break even," said Ninja Theory co-founder and game designer Tameem Antoniades.
"The publisher potentially breaks even at that point, but the developers don't," he explained. "It's just that when so many people have Xbox — I mean over half the market or more has Xbox 360s — why limit yourself to one platform?"
It makes sense then that the developer's next project, Enslaved, will be heading to the PS3 as well as the Xbox 360 – and that's a good thing too, because it's actually looking pretty good. It just makes sense for 3rd party studio to develop multiplatform – unless given truckloads of money by platform holders, of course. the more people that play your game, the better.
Heavenly Sword was released early in the PS3's life – and while it was a very polished, and pretty well received, I can't say I enjoyed it much. At least it was better than Lair.
Source : CVG
Last Updated: March 30, 2010