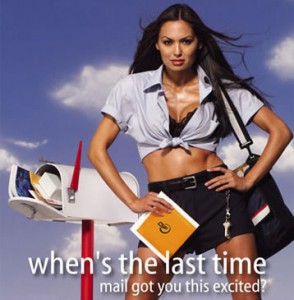 Not that this is directly related to local news but it could well be a sign of things to come.
The latest Gamefly charts have been released and for the first time in it's history a PS3 title has topped the list of most wanted titles. Though to be honest I don't think it was much of a surprise to see Killzone 2 sitting on top of the pile.
What did surprise me though was that the Wii was virtually no where to be seen. The only Wii title on the top 10 was Call of Duty WaW and that was a combined listing with every other platform which doesn't really count.
I haven't previously been monitoring the Gamefly charts but I did expect to see Mario Kart up there.
The full top 10 is available after the break
1. Killzone 2
2. Street Fighter IV
3. Halo Wars
4. Skate 2
5. F.E.A.R 2: Project Origin
6. Left 4 Dead
7. Afro Samurai
8. Resident Evil 5
9. Star Ocean: The Last Hope 
10. Call of Duty – World at War 
Source: Gamerdeals
*My postman looks nothing like that…
Last Updated: February 10, 2009