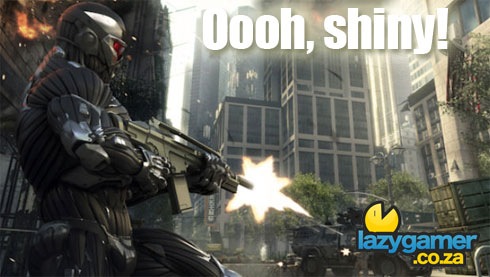 Crytek, the developers of Crysis 2, have revealed that the PS3 version of Crysis 2 is looking just that little bit more awesome than the Xbox 360 version.
However they quickly stated that Crysis 2 will be the best looking game on every platform and if the lead writer is able to back up his smack talk it will possibly have the best story line as well.
Carl Jones, the studio's business development manager, has also stated that they haven't found the PS3 any harder to develop for compared to the Xbox 360.
He feels this may simply be because they joined the console game late on and all the teething issues on both consoles have now been resolved.
Source: CVG
Last Updated: April 15, 2010