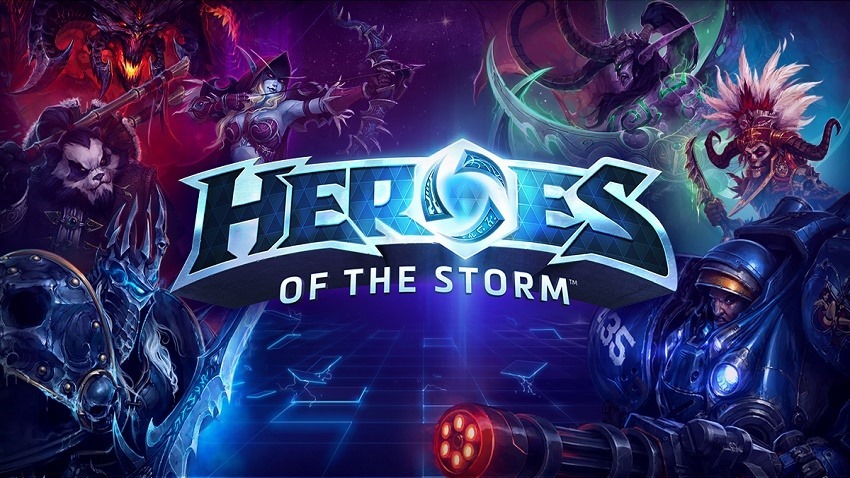 The December break gave me not only ample time to chip away at my backlog, but also, the opportunity to play lots more of all those other games that never, ever end. During the festive season, I spent countless hours with Overwatch, Counter-Strike: Global Offensive, Dota 2 (oh the shame and regret), Hearthstone, and of course, Heroes of the Storm.
I've missed Blizzard's MOBA in particular. Before December, I hadn't played it for many, many months, or at least, nowhere near as regularly as I used to. In my absence, the game has grown significantly, at a rate that I haven't quite kept up with. Here's a recap of everything that happened last year.
2016 was an incredible year for Heroes of the Storm. 16 new Heroes, 24 major Hero updates, 49 new skins, 4 Legendary skins, 26 new mounts, 2 new Battlegrounds, a Battleground update, Ladder revamp, Ranked Seasons, personalized Stats, Unranked Draft mode, MVP and Commendations, a new Heroes Brawl game mode, and more.
Choosing which of the new heroes to throw my gold at is a bit of a problem – there are just so many to choose from! Thankfully, Blizzard are kicking the doors open on the roster this weekend, meaning every champion will be free to play.
To kick off 2017, celebrate everything that has happened in the past year, as well as everything we have planned for the year to come, we're inviting everyone to enjoy three days of a completely full Hero roster from January 13–16!
So if you've not played Heroes of the Storm for a long time, or ever for that matter, now is as good a time as any to dive in. For me, I'd like to test out the new champions, Ragnaros, Varian, and the latest addition to the cast, Zul'jin. Hell, there are old faces I've not given nearly enough love to (or ever played), like The Butcher, Auriel, and Gul'dan.
Spending some time with each this weekend may give me an idea as to where I should spend my hard earned gold. I'm sitting on about 16,000 or so at the moment, so there's lots of shopping to be done!
Or maybe I should save. Blizzard release new heroes at an alarmingly regular rate. For all I know, there's a new hero or two just around the corner that I might want to throw my money at.
Last Updated: January 13, 2017