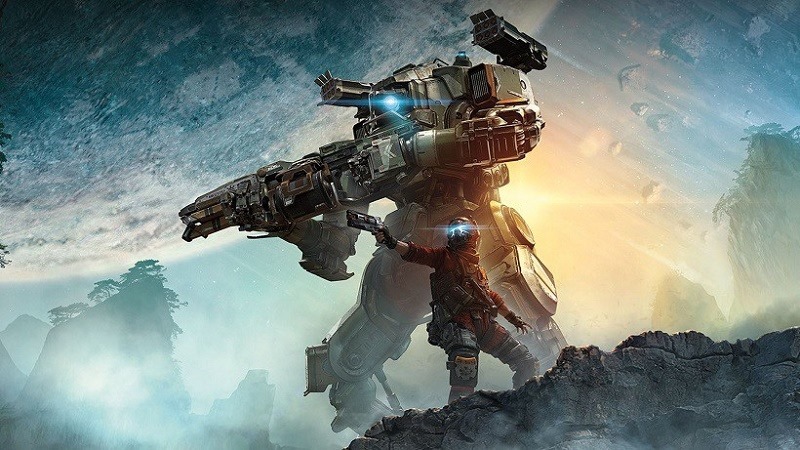 By all accounts, Titanfall 2 is a fantastic game. (Most) critics loved it, and so did Geoff. In his own words:
Titanfall 2 is a far more "complete" package then that the first game was, offering one of the best single player campaigns in first person shooter, and a robust and cleverly nuanced multiplayer. It's everything the first game should have been.
Sadly, as great as Titanfall 2 is, its not selling nearly as well as it should be. This may or may not have something to do with its launch period – smack in the middle of Battlefield 1 and Call of Duty: Infinite Warfare. You can defend that timing as much as you want EA, but let's be honest, that was a silly move.
What's not is kicking open the doors of Titanfall 2's multiplayer for a limited time for the masses to try out, which is exactly what's happening this weekend (via PC Gamer). This will give many fence-sitters the opportunity to decide whether the shooter really is worth their money, or whether it's worth playing over its competitors:
Titanfall 2 will host a free trial of the game's full multiplayer offering. The trial will begin for EA Access and Origin Access members on November 30th, and become available for all players starting December 2nd on Xbox One, PlayStation 4 and Origin for PC. This will feature a full offering including all maps, modes, weapons and more including brand new content from Angel City's Most Wanted DLC on December 3rd. Progress from the trial carries over to the full game when you upgrade, so you can keep going right where you left off.
Neat! The trial will conclude this Sunday, on December the 4th. This gives people (EA Access and Origin Access members especially) ample time to fully test Titanfall 2 out. The single player portion of it will sadly (but understandably) be unplayable.
Following some excellent Black Friday pricing, this free multiplayer weekend may be just the boost Titanfall 2 needs to get more people playing it. I'd like to think that this is EA's way of admitting that they made a huge mistake. I mean (I hope I don't have to eat these words anytime soon), you don't see Battlefield 1 hosting a free multiplayer trial or anything anytime soon, do you? No, because its been selling just fine.
Last Updated: November 30, 2016