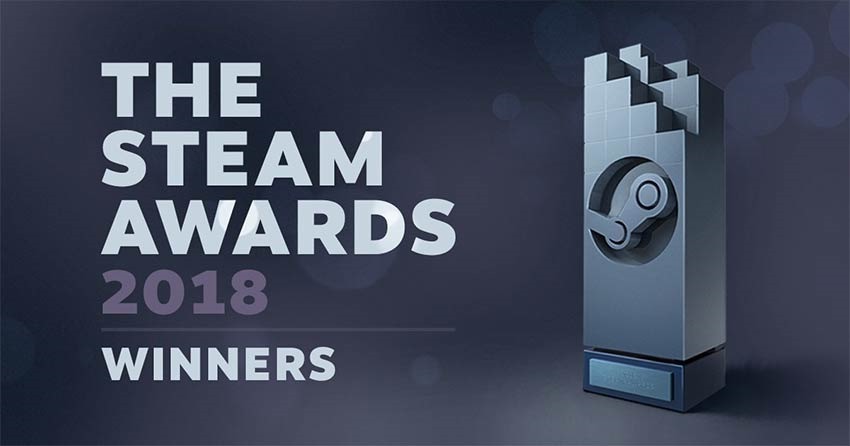 The Steam Awards are a now annual user-voted set of accolades that the distribution platform has pushed since 2016. They're a little different to most game awards, not just because they're entirely voted by users, but also because their categories skew to the silly, with previous categories being things like "The 'Villain Most In Need Of A Hug' Award" and "The 'I'm Not Crying, There's Something In My Eye' Award." The games (and their associated developers) up for awards need not have been released in the last year either, which almost certainly means that CD Projekt RED is bound to win something every year.
This year though, the awards are a little more grounded and decidedly less silly, with an actual Game of the Year award. And the game that's won it? Well, it's PlayerUnknown's Battlegrounds. As a reminder, this is voted for by users, and PUBG is still by far the most played game on Steam. CD Projekt Red walked away with "Best Developer" while their megahit the Witcher 3 won for "Best Environment."
Here's a look at all of the winners, along a with the full presentation:
Game of the Year: Playerunknown's Battlegrounds (runners-up: Monster Hunter: World, Kingdom Come: Deliverance, Hitman 2, Assassin's Creed: Odyssey)
VR Game of the Year: The Elder Scrolls V: Skyrim VR (runners-up: VR Chat, Beat Saber, Fallout 4 VR, Superhot VR)
Labo(u)r of Love: Grand Theft Auto 5 (runners-up: No Man's Sky, Path of Exile, Dota 2, Stardew Valley)
Best Developer: CD Projekt Red (runners-up: Ubisoft, Bethesda, Rockstar, Digital Extremes, Square Enix, Capcom, Paradox Interactive, Bandai Namco, Klei)
Best Environment: The Witcher 3: Wild Hunt (runners-up: Subnautica, Shadow of the Tomb Raider, Far Cry 5, Dark Souls 3)
Better With Friends: Rainbow Six Siege (runners-up: Payday 2, Dead By Daylight, CS:GO, Overcooked! 2)
Best Alternate History: Assassin's Creed Odyssey (runners-up: Wolfenstein 2, Hearts of Iron 4, Civilization 6, Fallout 4)
Most Fun With a Machine: Rocket League (runners-up: Euro Truck Simulator 2, Nier: Automata, Factorio, Space Engineers)
So..umm..congrats, I guess.
Last Updated: February 11, 2019