A couple of weeks ago, Techland, the studio that brought you popular zombie murder franchises Dead Island and Dying Light, made a completely unexpected announcement. Let's just say that instead of ploughing through the undead, their new title would see people ploughing in a literal sense.
Techland Publishing is proud to announce it's bringing to life its own farming simulation game with Pure Farming 17: The Simulator. The title will be the company's take on how this immensely successful genre can be grown into something even bigger. The Techland team along with independent developer Ice Flames are aiming to shake up the genre through a multitude of unique features and modes that will come together to create "The Complete Farming Experience."
When Pure Farming 17: The Simulator was first unveiled, it only came with a 30 second teaser. Now though, Techland have released a brand new trailer, along with details of what their game actually entails.
The complete farming experience: try your hand at almost every possible aspect of the farming experience
Multiple locations: develop farms in 4 distinct regions – North America , Europe, Asia and South America – each with their own unique regional crops
Fully licensed machines: over 70+ licensed machines from recognized agricultural hardware manufacturers
Tinker under the hood: maintain and improve your farming equipment in your machine workshop for optimal efficiency
Pitch in through co-op: collective farming for up to 4 players
Progress yourself through story quests: story based jobs and opportunities create unique player development possibilities
Hire to expand: hire help to maintain your farms while you explore and develop into new areas of interest
Want to know what my favourite part of the trailer was? This…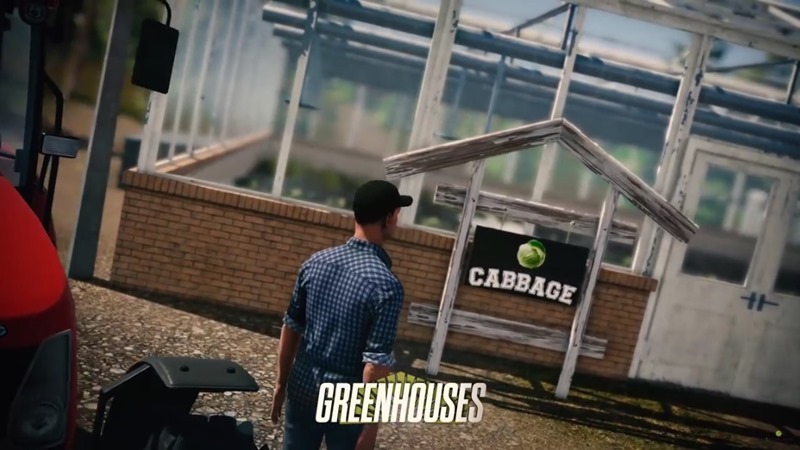 Holy crap, it's like the video was made just for me! One of my biggest gripes with Farming Simulator 15 believe it or not, was that it didn't let me grow my own cabbages. As a person of Portuguese heritage, I found this to be a glaring omission. Pure Farming 17 will allow me to grow that beautiful green vegetable, and do a whole lot more based on the trailer above.
Hell, as if that wasn't enough, the game is actually looking quite beautiful. Just check out these gorgeous screenshots…
Pure Farming 17: The Simulator is due early next year. Dare I say that I'm keen to see how it turns out? I think it's going to shake up the farming genre real good!
Last Updated: August 26, 2016