Quake Champions, the latest iteration of the age-old FPS which started it all, got some great news last night with the announcement of a new character and a $1 million competition which is set to take place later this year at the iconic QuakeCon on August 26th in Dallas, Texas.
During their conference last night at E3, Bethesda announced some upcoming news for Quake Champions, the free-to-play addition to their legendary FPS series. Quake Champions is still in its first phase of beta on PC, and the two big announcements last night showed just a hint of what's to come later this year. The first announcement was of a new character, a heroic figure from the Wolfenstein universe – B.J Blazkowicz.
Blazkowics, or Blazko, is the main protagonist of the Wolfenstein series, a man whose aim is as sharp as his jaw. The captain of Polish descent comes with a rich lore from the series and has been there since the beginning. Characters are also quite important in Quake Champions, something which has never been seen in the series. The whole new take on abilities is something which die-hard fans had to get used to, but it seems these additions of characters will bring much-needed depth to the story and the mechanics involved in the game.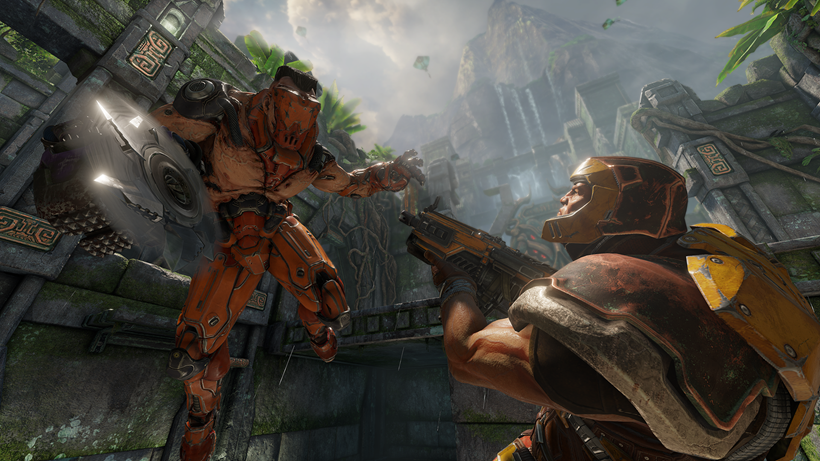 Quake Champions free-to-play model will include the free game, where you're given a character named Ranger and are able to unlock more via in-game currency, or the option to purchase a bundle which offer unlimited access to all characters. The characters are what sets Quake Champions apart from previous iterations with specific roles becoming important such as Scalebearer, the tank character.
The final news, and the big one in my opinion, is the $1 million tournament which is taking place. No clear information has been given yet as to qualifiers, invites, etc. but we can expect more in the upcoming weeks.
Like esports?
Check out esports central
Last Updated: June 12, 2017