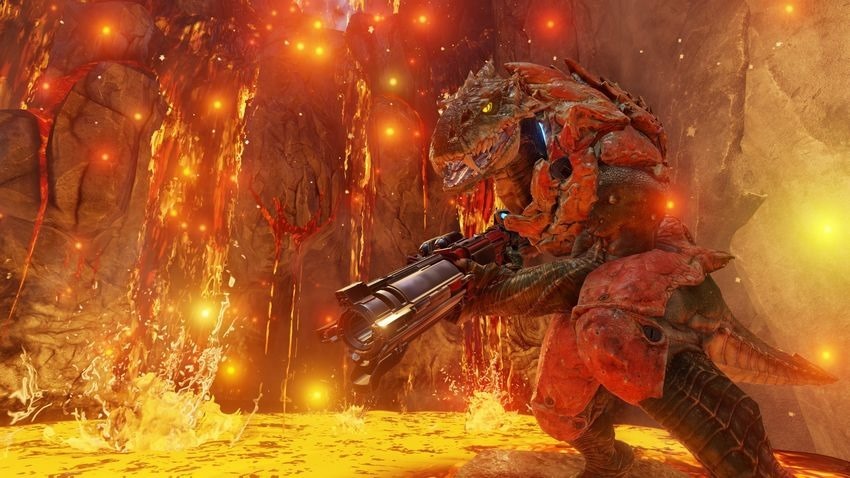 Quake Champions is damned good! We played quite a bit of the closed beta and for the most part, it feels like classic Quake. Sure, the new champions spice things up a bit, but the core gameplay remains intact.
Here's what we said of the closed beta.
"But Quake Champions is first and foremost fun, and fun for the reasons Quake has always been. Bloody, frantic first-person shooting that will have you begging to just play one more match."
Maybe you signed up for the beta and received diddlysquat. Good news then, because this week, you'll have access to the game. The closed beta is making way for a larger-scale test that opens the game up to more players. It'll also drop the weekend-only structure, and be open for a full 9 days from May 12 through May 21. It's time to get your Quad Damage on.
"Haven't been able to get into the Closed Beta? You're in luck! From May 12 through May 21, there will be a Large-Scale Tech Test where everyone who wants to play Quake Champions will be able to. No wondering if you're going to get a code – you'll get it right away! Unlike the previous weekends-only structure, the game will remain live 24/7 during the Tech Test. "
In addition, the test will bring a new mode called Sacrifice. There's very little info on just what the mode is about, but Bethesda says it's a team-based 4v4 mode that requires careful champion consideration.
The general NDA on the game also drops on May 12, so expect a tonne of new Quake Champions footage as people start showing off their kills.
If there is a problem with Quake Champions locally, it's the server issues. There's no data centre near us, which means we're stuck with a 200ms ping, making some of the twitchier weapons – like rockets and railguns – close to useless. We have asked about the possibility of local servers, and it is something that's being investigated.
Last Updated: May 9, 2017