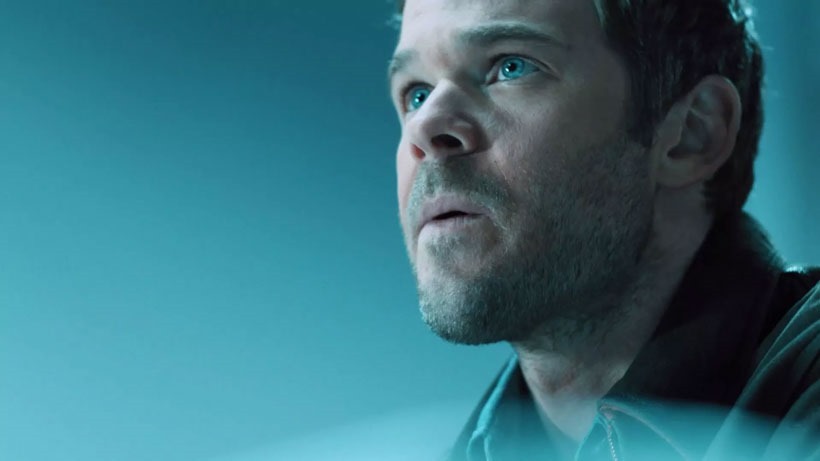 Quantum break is one of the more intriguing Xbox One exclusives on the horizon. Made by the people behind Max Payne and Alan Wake, this game features fractured time, and is being released with a live-action pseudo TV series.
Says its official synopsis:
"In the aftermath of a split second of destruction that fractures time itself, two people find they have changed and gained extraordinary abilities. One of them travels through time and becomes hell-bent on controlling this power. The other uses these new abilities to attempt to defeat him – and fix time before it tears itself irreparably apart. Both face overwhelming odds and make dramatic choices that will determine the shape of the future. "
A rumour today earlier suggested though, that it wasn't all that exclusive – and would be hitting PC. That's not unusual. Many Xbox One games have made their way to the PC. What is odd though is that it'll be coming to PC on the same day as the Xbox One. We're now able to confirm that information.
Here are the minimum specs:
OS : Windows 10 (64-bit)
DirectX : DirectX 12
CPU : Intel Core i5-4460, 2.70GHz or AMD FX-6300
GPU : NVIDIA GeForce GTX 760 or AMD Radeon R7 260x
VRAM : 2 GB
RAM : 8 GB
And the recommended ones:
OS : Windows 10 (64-bit)
DirectX : DirectX 12
CPU : Intel Core i7 4790, 4GHz or AMD equivalent
GPU : NVIDIA GeForce 980 Ti or AMD Radeon R9 Fury X
VRAM : 6 GB
RAM : 16 GB
Those recommended specs make my eyes water – matching the sepcs required for the Oculus Rift, but the minimum ones aren't too bad. If you pre-order Quantum Break for Xbox One, you'll also get a token for Quantum Break on PC. You can find out more about that deal here.
"Starting February 11, anyone who pre-orders the digital version of "Quantum Break" for Xbox One through the Xbox Store will receive the Windows 10 version of the game for free, downloadable at the Windows Store via redemption code. The pre-order offer also applies for those who redeem a digital code purchased from participating retailers or from the Xbox One Special Edition Quantum Break Bundle by April 5, 2016."
In addition to that, Microsoft has confirmed that also leaked news that buying Quantum Break on Xbox One will net you backwards compatible copies of Alan Wake and its DLC – The Signal and The Writer. Alan Wake's American Wasteland will also be available as a pre-order incentive.
If you're still on keen playing on Xbox One though (mostly because you don't own a supercomputer), there will also be a shiny new Quantum Break Bundle or two. Says Microsoft:
"The holidays may be over, but the bundles with the greatest games and experiences you want most just keep coming. Today, we're excited to unveil the Xbox One Special Edition Quantum Break Bundle featuring a 500GB Cirrus White console and matching wireless controller, a full-game download of Quantum Break and a full-game download of Alan Wake as well as The Signal and The Writer DLC content, playable soon on Xbox One via Backward Compatibility.

The Xbox One Special Edition Quantum Break Bundle will be available for R6,499 ERP at participating global retailers, starting March 29. Experience time-amplified action and a suspenseful storyline in Quantum Break, where time is your greatest weapon and the choices you make impact the gripping live action show. "
And to get you excited for it all, here's a brand new live-action trailer:
Last Updated: February 11, 2016