Quantum Break is out next week – but it's reviews have started going live this morning, showing that Microsoft and Remedy have quite a bit of faith in the product they've created. It's an unusual game – not in its mechanics, or story – but rather that it's a mostly linear, single player experience. A single player game that tells a story. No open worlds, no social interactions, no shoe-horned multiplayer. In that regard, it's very much an old-school game, just one built using modern technology.
It's a bit of an experiment too, (mostly) seamlessly blending in a live-action show that's – for the most part – slick and well produced. You've possibly already read our review – but what do other critics think of Remedy's latest game?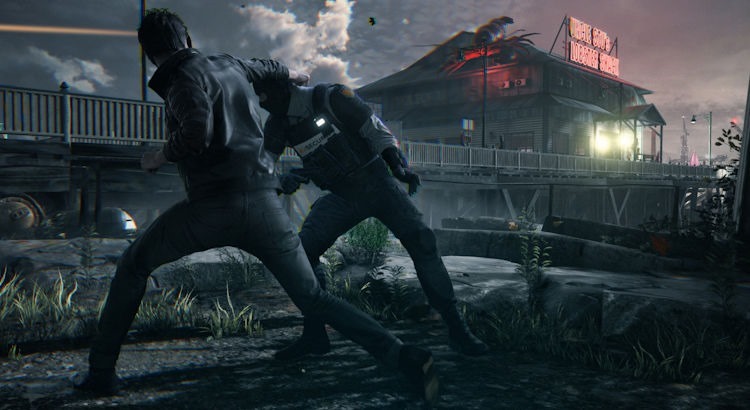 Remedy has, without a doubt, crafted a very creative title with Quantum Break. It's not going to be the killer exclusive game that so many were looking for with the Xbox One, but it's definitely been worth the wait. Story gamers will especially delight in replaying the game multiple times to see the various episodes and experience the different paths the game itself can take. For anyone with an Xbox One, Quantum Break is a must-own.
Quantum Break is not the most revolutionary of games, and its box of time toys cover what is, at heart, a fairly standardized shooter. However, it carries itself with style and speed to create something genuinely fascinating to play, flavored by a story that, while failing to pay off in the final stretch, is more detailed and engrossing than most in its league.

The Xbox One may have failed to live up to its dreams of being a cross-media entertainment portal, but we got Quantum Break out of it, and that's just fine by me.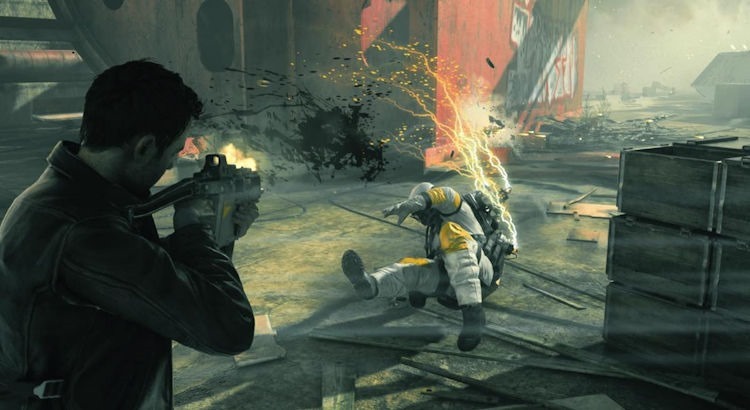 On one hand, Quantum Break fits perfectly into Remedy's timeline, representing something grander and more cinematic than the fake TV shows and other ambitious little elements that have worked their way into the studio's past work. But it's probably telling that I was way more excited to watch Quantum Break's fake in-game TV show on various TVs found around the edges of the game than the one that was actually produced and shoved into the middle of the action. There are a lot of sound ideas in the middle of Quantum Break and, hey, if you're a sucker for goofy time travel hijinks this game has that going for it, too. But those ideas are the only things holding this project together. The moment you look past that heady connective tissue, every single one of Quantum Break's individual elements fall flat.

Remedy's touch and style is all over Quantum Break, which is a strength and, at a few points, a weakness as well. But it's more than that, a real transmedia experiment — I know how it sounds — that succeeds in ways that other games don't even try. There's some wonky shooting and a few cringe-worthy story cliches present. But ineffective cover systems and narrative fridges notwithstanding, Quantum Break feels like the first action game taking real lessons from the Netflix binge-watch era, and in that respect, it's a surprising success.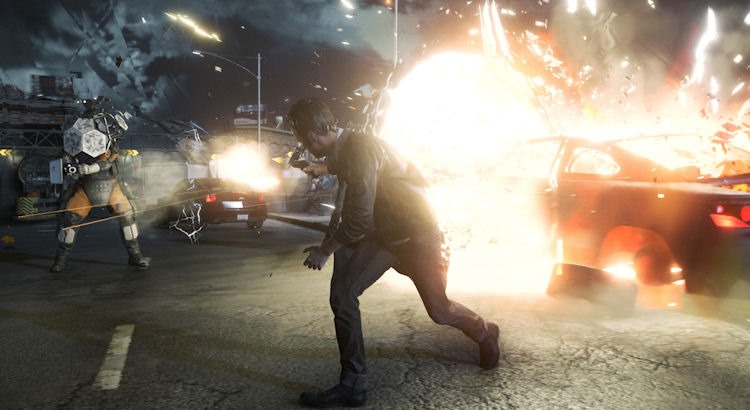 Quantum Break isn't a perfect game; it's a bold experiment in how two mediums can tell a larger story, and at times it pays off. It would be foolish for every game to attempt to emulate this form of storytelling, but Quantum Break as a gaming oddity deserves attention. I wish the events of the show were more significant to the main story, but Quantum Break more than makes up for that with some of the best storytelling and gameplay Remedy has ever produced.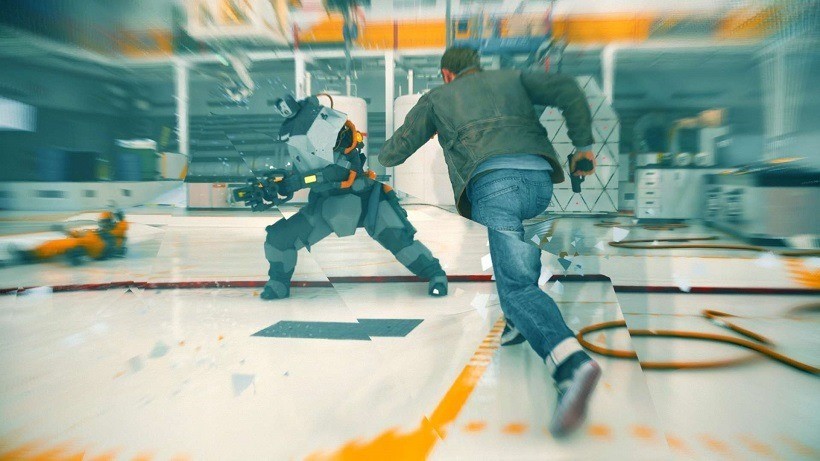 I recommend that you play it and then I recommend that you play it again, because it's a damn fine example of what a high quality story-driven video game and it ultimately delivers a unique experience worth having. It may not be a perfect game, but the Xbox definitely has an incredible new addition to its library of exclusives.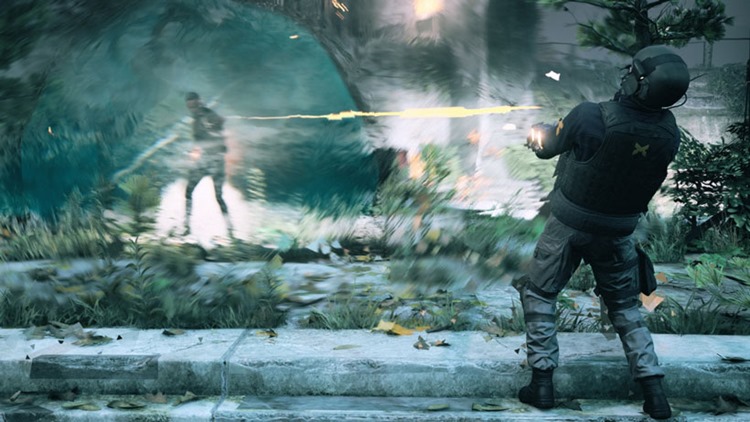 It's not Alan Wake 2, but that's okay – Quantum Break is an absolutely phenomenal game on its own terms. With a compelling, sophisticated story, a cast of authentically multi-dimensional characters, and spectacular presentation, this is an instant cult classic.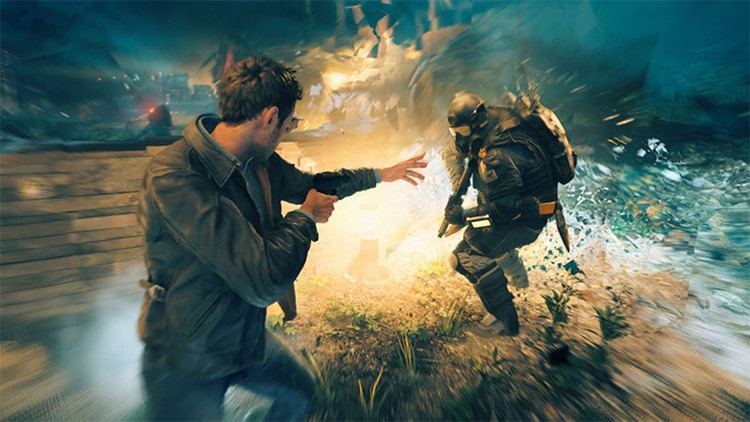 Remedy has done an outstanding job. Everything that was promised has been delivered, and then some. It's very 'Remedy'. The use of licensed music at the end of each act is a Remedy trademark we've come to know, the gameplay is addictive, the writing is good and story has been given the typical Remedy twist. Now, if only they can fracture time and give us more of that exciting gameplay next time it'll be something a little more time-consuming and a moment in time worth freezing.

Quantum Break is another example of Remedy Entertainment sticking to what they know, and doing it better than anyone else. An engrossing adventure with a captivating story. experimentation with new mediums for telling stories in games and refined third-person gameplay to match. Quantum Break isn't optional, it's essential.
Last Updated: April 1, 2016