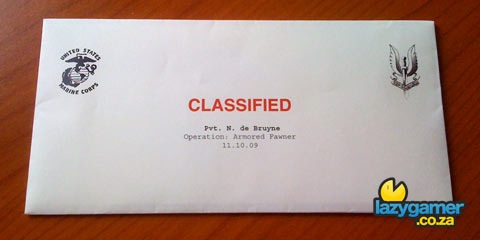 So guess what arrived at my doorstep today.
A Classified letter from the United States Military. It's even got the little logos and everything, see. Whatever could it be, I am not going to tell you just yet. What I can tell you is that I needed to decode the information inside it before I got to find out.
Interesting, no doubt.
Last Updated: October 28, 2009