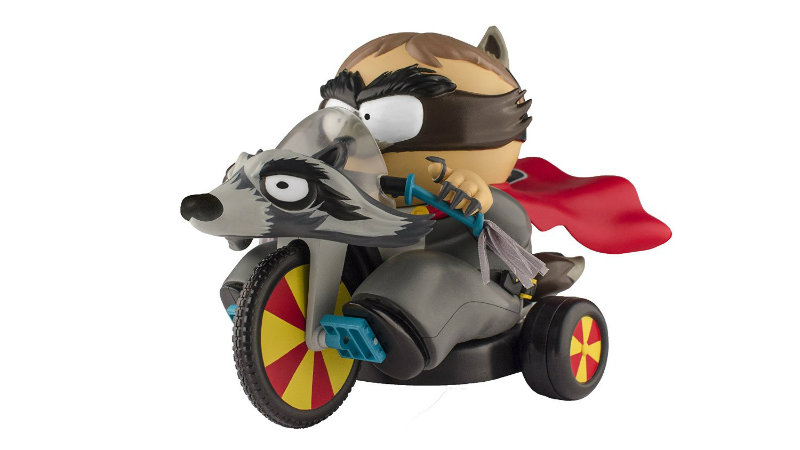 I love a good Collector's Edition. It's the main reason I still buy anything at retail – for the most part I got for cheapest price and most convenience when it comes to games, which means digital purchases on sale. But, a few times a year, there are gorgeous Collector's Editions that grab my eye and I must own. The prospect of having a stunning collectible along with the game, art book and whatever else makes it so worthwhile. This South Park: The Fractured but Whole would probably fall into that category.
Spotted by twitter user Wario64 (Thanks GameSpot), the Amazon-exclusive Collector's Edition includes the coolest Cartman toy.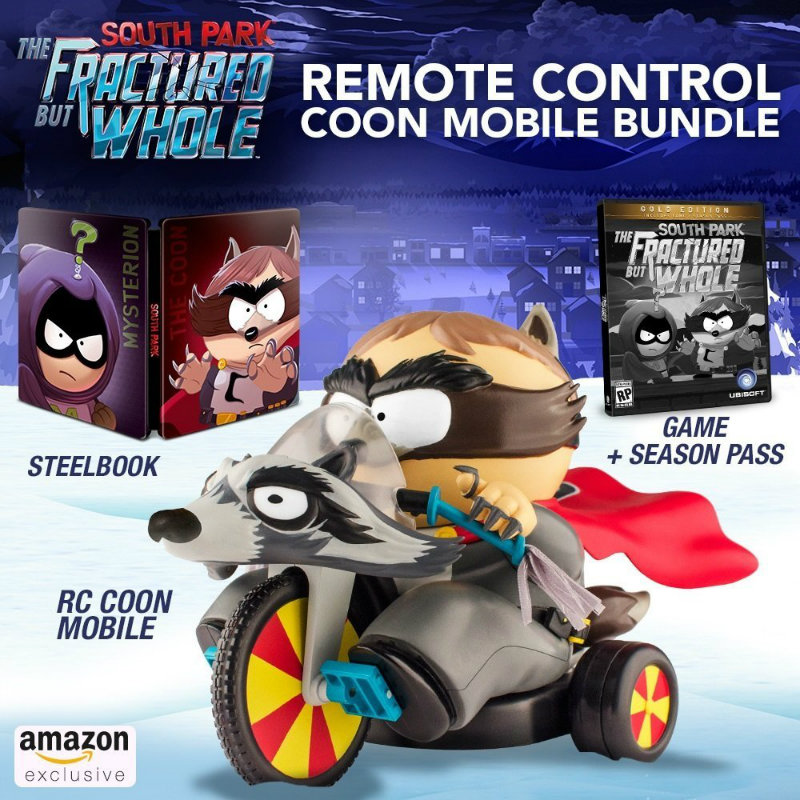 The exclusive bundle includes: Remote Control Coon Mobile, Cartman's Coon-themed big wheel; South Park : The Fractured but Whole Gold Edition game with SteelBook and Season Pass subscription

Controlled with free smartphone app (iOS and Android) via Bluetooth

Moves in eight directions

Library of 12 pre-recorded lines voiced by The Coon

Requires batteries (sold separately)
Just having that as a toy would have been cool, but an RC version that's controlled with a smart phone? Awesome! It's like that adorable BB-8 all over again, and I'm totally okay with that. This will make diehard fans very happy. Until they see the price, that is – I don't know too many people who are willing to fork out $190 for a Collector's Edition, even if it does include such an awesome toy. Then again, it does also include the Season Pass, which is something I wish everyone would do with their Collector's Edition.
I'm just wondering if they aren't going to push the envelope, as is the way for the South Park guys, with the whole Coon thing. Could he be pulled over by the cops? Will there be some reference to police brutality? I love these trikes – I always wanted one as a kid, and I'm supremely jealous of Cartman for having one. I will have to play this game and make sure my character gets one, too. Now excuse me while I go make a track in my garden to place with an RC toy.
Last Updated: July 21, 2016