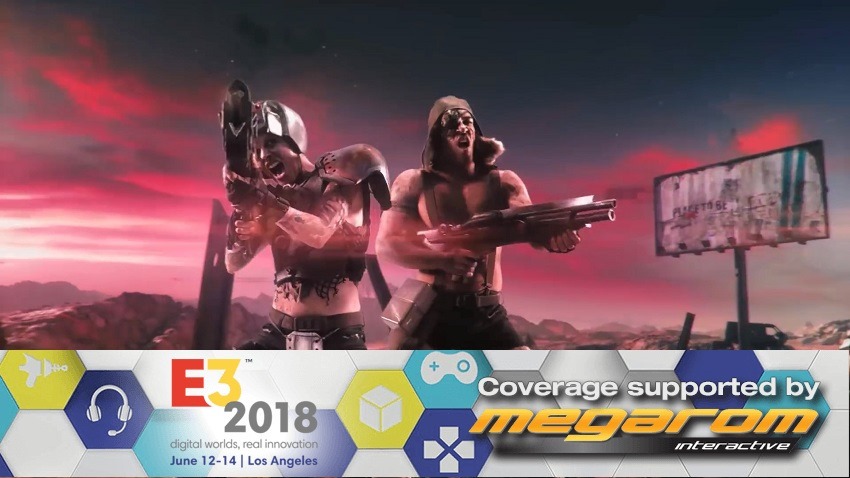 The Bethesda conference this evening got off to a…well weird start. Andrew W.K. kicking things off with a energetic and confusing number on stage before Bethesda really got into the meat and potatoes of the whole thing: RAGE 2. And as divisive as the opening might have been, the rest certainly wasn't.
RAGE 2 is being developed by iD Software and Avalanche Studios, and it shows. Anything in the world that you see can be driven, with Avalanche bringing their expertise from Mad Max to help inject more life into this colourful, grim post-apocalyptic world. iD, by comparison, are bringing their shooter expertise – especially their new DOOM talent. RAGE 2 looks incredibly slick and fast and a whole lot like DOOM and Bulletstorm in one beautiful melody, as you can see from the gameplay below.
RAGE 2 is out in the American Spring of 2019, and its going to be playable during E3. Expect loads more hands-on impressions as the week continues.
Last Updated: June 11, 2018