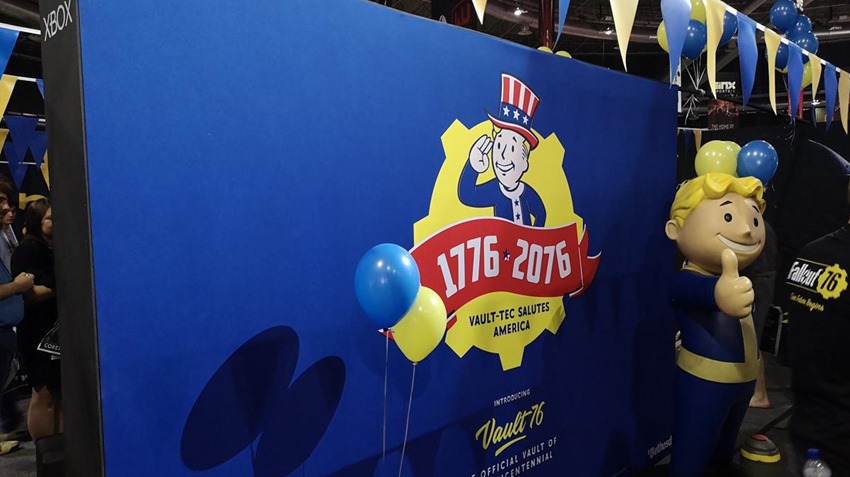 If a picture is worth a thousand words, then we've got thousands of them to share on the really Awesome Gaming Expo and its 2018 edition. Some of you may consider the show to be old hat by now, some of you may not be able to make it up even if you wanted to thanks to pesky problems such as petrol now being more valuable than a lump of Vibranium that you've smuggled into a casino via the old crotch pocket method.
Still, why lament what already is, when you can live vicariously through some photos of the event itself? The main stage may not have much appeal this year with its focus on superglue, paintball and radio stations taking over, but at least the rest of the Dome is filled with plenty of booths! From gaming setups showing off Fallout 76 to the always popular artist's alley, here's a virtual tour of rAge 2018 for you to walk through:
The only thing missing? The usual stampede of the Saturday crowd, as Friday is always rAge at its most chill. If you are planning to head through, you'll only have today to say hi to Geoff. If you can even find him that is, as he's capable of giving even the predator a run for its optically-camouflaged money.
Last Updated: October 5, 2018